Appellate Division Again Finds that Violations of Local Government Ethics Law Must be Intentional to be Actionable
Apr 2, 2019 | Written by: Tara A. St. Angelo, Esq. | Share
Earlier this year, the Appellate Division held that violations of the Local Government Ethics Law (N.J.S.A. 40A:9-22.5 et seq.) require a showing of intent.  Cosby-Hurling, et al., v. Local Finance Board, Docket No. A-5528-16T2 (Jan. 18, 2019)1.  The decision in Cosby-Hurling was unpublished and, therefore, not binding on other courts.  However, the Appellate Division has again held that a violation of N.J.S.A. 40A:9-22.5(c) requires a showing of intent in the published decision Mondsini v. Local Finance Board, Docket No. A-4482-16T4 (March 5, 2019). 
In Mondsini, the Executive Director of the Rockaway Valley Regional Sewerage Authority (the "Authority") was accused of violating N.J.S.A. 40A:9-22.5(c) by allowing certain Authority employees to fuel their personal vehicles at Authority gas pumps in the aftermath of Superstorm Sandy and the resulting gasoline shortage.  The Appellate Division overturned the decision of the Local Finance Board and found that the Executive Director's only purpose in allowing employees to use the Authority's gasoline was to maintain the operations of the Authority.  Moreover, the Appellate Division found it persuasive that the Executive Director was acting in a time of emergency in order to protect public health and welfare.
1The decision in Cosby-Hurling specifically related to a violation of N.J.S.A. 40A:9-22.5(c) prohibiting government officials from using their positions to secure unwarranted privileges for others.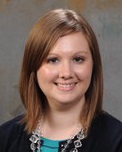 Tara St. Angelo, Esq. concentrates her practice primarily in the areas of municipal and land use law.  She was named to the NJ Super Lawyers Rising Stars list for State, Local and Municipal law by Thomson Reuters in 2017 and 2018. Contact Ms. St. Angelo at Gebhardt & Kiefer, PC at 908-735-5161 or via email.
If you have a suggestion for a future blog topic, please feel free to submit it via the Contact Us form.