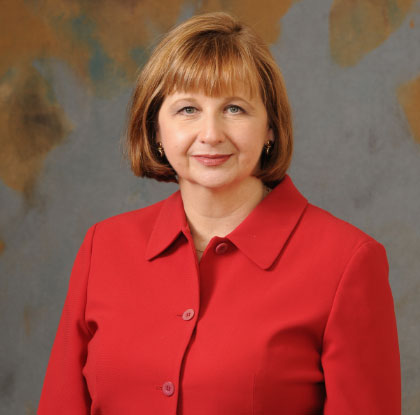 Lori Kopf MacWilliam
Partner
Download VCard
Send An Email
Biography
Back To Attorneys
PRIMARY AREA OF PRACTICE
Ms. MacWilliam's primary practice areas are real estate, land use (minor subdivision and lot line adjustments), estate planning and estate administration, and general corporate matters.
Real Estate. In the area of real estate, Ms. MacWilliam has spent twenty-five years representing sellers, buyers, lenders, borrowers, landlords, and tenants, in both commercial and residential transactions in New Jersey, New York and Pennsylvania. She has represented institutional and private lenders with regard to secured and unsecured financing, disbursing proceeds of up to $175,000,000 in a single transaction. Her background in the representation of institutional lenders has provided her with a special ability to represent the other party in a financing - the borrower - as they negotiate the complex financing process, and she has handled numerous financings on behalf of client borrowers. She actively maintains client relationships with several residential and commercial developers, representing them on the acquisition of undeveloped lots, financing arrangements, and the sale or lease of their developed properties.
Residential real estate provides a special challenge to the attorney and the client, and Ms. MacWilliam and her staff have guided many new home-buyers through their first real estate investment. Her familiarity with residential real estate transactions has allowed many clients who are either buying or selling their homes or investment properties to place their transactions in the hands of Ms. MacWilliam and her staff with confidence. Ms. MacWilliam also provides services to both landlords and tenants, drafting and negotiating leases for commercial, office and retail premises.
Estate Planning. In the area of estate planning, Ms. MacWilliam has experience in meeting with families and individuals to assess their estate needs, and, once those needs are determined, in drafting wills and other estate-planning documentation such as living wills, health care powers of attorney, and financial powers of attorney, to create full estate plans that will provide tax savings, shelter property and peace-of-mind for her clients.
Estate Administration. Assisting clients in estate administration is another area of expertise for Ms. MacWilliam. She guides clients through the estate administration process, including probate, asset collection and liquidation, preparation of federal and state estate and inheritance tax returns, and preparation of formal and informal accountings. Ms. MacWilliam has significant experience handling these activities, and working together with the clients as they navigate these tasks.
Corporate Law. In the area of corporate law, Ms. MacWilliam has extensive experience in small business planning, including the creation of new business entities, such as corporations, partnerships, limited liability companies and limited liability partnerships. She is highly skilled at drafting both routine business documents and specialized business contracts and agreements, which allow her clients to formalize their business arrangements and relationships.
Non-profit Entities. Ms. MacWilliam has worked with many non-profit entities. The goals of a non-profit entity create unique challenges, and can include incorporating the group, planning and organizing their initial activities and budget-planning processes, applying for recognition of tax-exempt status, and undertaking the legal challenges involved in fund-raising. Ms. MacWilliam has undertaken these challenges on behalf of non-profit entities such as nature conservancies, amateur athletic leagues, civic groups, and arts organizations. Her ability to handle the legal matters efficiently and smoothly frees these non-profit groups to focus on their goals.
EDUCATIONAL BACKGROUND
Ms. MacWilliam graduated with a double major in English and Education from Concordia College in Bronxville, New York, with the highest grade point average in her graduating class. After becoming acquainted with the field of law as a trusts and estates paralegal, Ms. MacWilliam attended New York University School of Law, graduating in 1985. She was admitted to practice in the New York State Bar in 1986 and practiced law with several top-ranked New York City law firms, specializing in transactional real estate. In addition, Ms. MacWilliam provided pro bono services in corporate matters through the New York City based office of the Volunteer Lawyers for the Arts, Inc. When Ms. MacWilliam relocated to Clinton in 1991, she joined the firm of Gebhardt & Kiefer, PC, and was admitted to the New Jersey State Bar in 1992 and the Pennsylvania Bar in 1991.
Ms. MacWilliam has lectured locally on estate planning and small business issues.
PROFESSIONAL AND COMMUNITY AFFILIATIONS
Ms. MacWilliam is a former Board member and current member of the Hunterdon Art Museum, and a former member of the Alexandria Township Board of Education and North Hunterdon Junior Womens Club. She is also a member of the Hunterdon County Bar Association and the Hunterdon County Chapter of the Business Women Network Involved in Charity and Education, Inc. (BWNICE).
PUBLICATIONS
Read articles by Lori MacWilliam and other attorneys on the Gebhardt & Kiefer Blog.