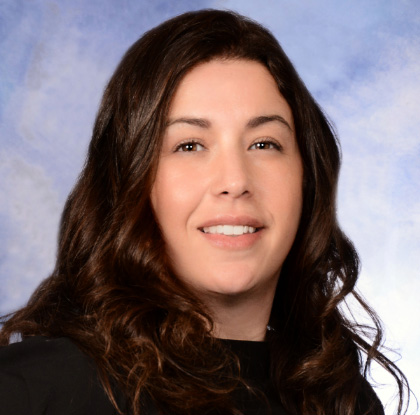 Diana N. Fredericks
Of Counsel
Download VCard
Send An Email
Biography
Back To Attorneys
PRIMARY AREAS OF PRACTICE
Over the past seventeen years, Ms. Fredericks has devoted her practice to matrimonial, divorce and family law, and continues to do so.  She is a certified Matrimonial Law Attorney by the Supreme Court of New Jersey.  She also serves as a divorce and family law mediator, parent coordinator, and guardian ad litem, and she is collaboratively trained.
Ms. Fredericks works with clients in all areas of matrimonial and family law, including divorce litigation, mediation and arbitration, custody and parenting time issues, alimony and child support, property settlement agreements, domestic violence, and palimony.  She has significant experience handling complex divorce matters involving valuations and high net worth individuals. Ms. Fredericks takes great pride and care in helping her clients make it through these difficult matters.
EDUCATIONAL AND PROFESSIONAL BACKGROUND
Upon graduation from Blair Academy, Ms. Fredericks attended and graduated from Lehigh University in 2003 with a Bachelor of Arts degree in Psychology. Ms. Fredericks obtained her Juris Doctorate degree from Rutgers School of Law in 2006. After receiving her law degree, Ms. Fredericks served as law clerk to the Honorable Thomas H. Dilts, Presiding Judge in the New Jersey Family Court in Somerville, New Jersey. Ms. Fredericks is admitted to the New Jersey State Bar, the United States District Court for the District of New Jersey, and the New York State Bar. Prior to joining Gebhardt & Kiefer in July 2008, Ms. Fredericks served as a Deputy Attorney General for the State of New Jersey in Newark.  She is currently a partner with Gebhardt & Kiefer.
PROFESSIONAL AND COMMUNITY AFFILIATIONS
Ms. Fredericks is a member of the New Jersey State Bar Association (NJSBA) and has served on the organization's Board of Trustees.  Within the NJSBA, she sits on various committees, including the Continuing Legal Education Advisory Committee and the Meetings Arrangements and Program Committee.  In addition, she serves as a Trustee for the NJSBA Women in the Profession Section.  Ms. Fredericks is one of only ten attorneys statewide to be named to the NJSBA Leadership Academy class of fellows for 2016 - 2017.  
Ms. Fredericks is also a past president and trustee of the Hunterdon County Bar Association.  She serves as an Early Settlement Panelist (ESP) in Hunterdon and Warren Counties, and she has also served as a parent coordinator, both Court appointed and privately.  In addition, Ms. Fredericks formerly served as the chairperson of the District XIII Fee Arbitration Committee and also served on the District XIII Ethics Committee.  She also was reappointed to the NJ Supreme Court's Committee on the Unauthorized Practice of Law for a third three-year term beginning January 1, 2023, and to the Supreme Court State Domestic Violence Working Group for its 2021-2023 term.  
In the local community, Ms. Fredericks served as an Executive Board Member of the Hunterdon County United Way and as Governance Committee Chair and Ethics Officer. She is also a member of the Hunterdon County Chamber of Commerce, and a 2013 graduate of the Chamber's Leadership Hunterdon program.
AWARDS & HONORS
NJ State Bar Association Leadership Academy Class of Fellows, 2016-2017
"New Leaders of the Bar" list, NJ Law Journal, 2015
NJ Super Lawyers "Rising Stars" list, 2015, 2016, 2017, 2018, 2019, 2020, 2021*
NJ Super Lawyers list, 2023*
"New Jersey's Best Lawyers for Families" list, NJ Family magazine, 2021*
President's Volunteer Service Award, 2016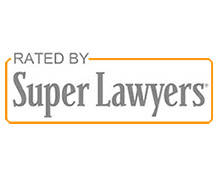 CLIENT TESTIMONIALS1
"Diana Fredericks is an outstanding attorney. She is professional, personable, thorough, and straight to the point. She knows how to get the job done. Diana has been my attorney for over 2 years and has handled many post divorce motions regarding custody and support issues. She is very well versed in the law and handles herself well in the courtroom. Her motions are well written and she has obtained favorable results for me in each instance. She is a good listener and adviser. I highly recommend her for family law matters." -- Lori
"Diana personally returns calls immediately. Diana responds to emails immediately. Diana has a professional touch in everything she does. Diana never wastes your money, every penny counts. I've been trying to get divorced for over 3 years. Diana took my case 6 months ago and I've gotten more accomplished in 6 months than in 3 years. I am very lucky to find her." -- Michael
"Diana was very organized, knew what to ask and what to say, and was highly effective communicating with the other lawyer and all parties involved. She produced a plan, explained the plan, adjusted the plan when needed, and helped me achieve a fair divorce at the lowest cost possible. Two other lawyers just wasted my time and money." -- John
Videos by Diana Fredericks:
 _____________________________________________________________
*The Super Lawyers list is issued by Thomson Reuters. The selection methodology is described at www.superlawyers.com/about/selection_process_detail.html.  The "New Jersey's Best Lawyers for Families" list is compiled by New Jersey Family magazine from reader nominations.  No aspect of this advertisement has been approved by the Supreme Court of New Jersey.
1Results may vary depending on your particular facts and legal circumstances.