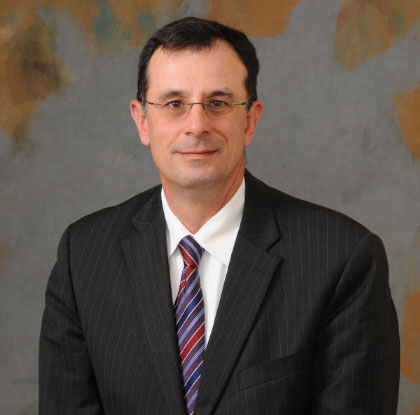 Jacob A. Papay, Jr.
Partner
Download VCard
Send An Email
Biography
Back To Attorneys
PRIMARY AREAS OF PRACTICE

Jake is involved in areas of construction defect claims, construction injury claims, first-party insurer claims, insurance coverage disputes, subrogation, provider health care law, commercial law, defense of professional negligence, public entity general liability, and roller rink litigation. He represents numerous insurers, Third Party Administrators, medical groups, and businesses, and he has successfully defended public entity officials and employers in wrongful death, Law Against Discrimination, Excessive Force and other Civil Rights claims.  In addition, Jake represents small businesses in mergers, acquisitions, trade secrets, employment and unfair trade practice claims.  He is also Special Counsel for a local roller rink.  

REPRESENTATIVE EXPERIENCE

Jake is specially assigned defense counsel to several insurance carriers for complex litigation matters such as condominium construction defects, catastrophic personal injury claims, products liability claims and contractual third-party claims for defense, indemnification, and procurement of insurance coverage.  Jake has also been specially assigned counsel to prosecute first-party insurance fraud actions, and has successfully prosecuted claims involving some of the largest abuses in the health care field.  This includes litigation wherein two chiropractors sought in excess of $40,000,000 dollars for chiropractic and diagnostic testing services.  By working in conjunction with the Office of the Insurance Fraud Prosecutor and the Board of Chiropractic Examiners, Jake effectively prosecuted the claim, resulting in the providers forfeiting their claims and licenses, and paying $750,000 in damages under the Insurance Fraud Prevention Act, N.J. S.A. 17:33A-1, et seq.

Jake has also handled successful insurance fraud prosecutions against other health care providers, including various neurologists, pain management physicians, and providers of electro-diagnostic testing, diagnostic testing, and radiographic imaging.  In addition, Jake has successfully litigated challenges to the reimbursements sought by a large physical therapy practice, and, through several reported decisions, has helped shape law in this area more favorably for carriers. See Cobo v. MTF, 293 N.J. Super. 374 (App.Div.1996) and Prudential v. Midlantic Motion X-ray, 325 N.J.Super. 54. (Law Div. 1999).   Further, he has successfully prosecuted collection matters on behalf of health care providers against HMO's and other private health care payers, in addition to commercial collection matters.

Jake has rendered numerous opinions on coverage matters and claim evaluations, and regularly provides advisory opinions to providers and insurance carriers in the areas of State and Federal health care regulations.
 
EDUCATIONAL AND PROFESSIONAL BACKGROUND

Jake graduated cum laude from Seton Hall University School of Law in 1986. He received a Bachelor's degree in 1982 from Lafayette College. Jake was admitted to the bars of the State of New Jersey and the Commonwealth of Pennsylvania in 1986. Jake served as a law clerk to the Honorable Donald S. Coburn, J.S.C., current J.A.D. He joined Gebhardt & Kiefer as an associate in 1991, and has been a partner since 1998.

PROFESSIONAL AND COMMUNITY AFFILIATION

Jake is a member of the New Jersey State Bar Association, the Hunterdon County Bar Association and the New Jersey Defense Lawyers Association. He is a member of the North Hunterdon-Clinton Kiwanis Organization and served as a Trustee from 1994-96. Jake is also a member of the Board of Directors for the Hunterdon Drug Awareness Program, Inc.