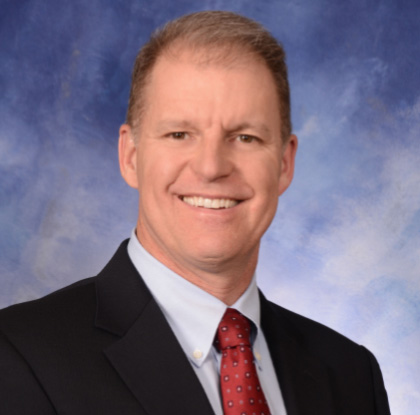 William J. Rudnik
Partner
Download VCard
Send An Email
Biography
Back To Attorneys
PRIMARY AREA OF PRACTICE

Bill's primary areas of concentration are family law and litigation. He is certified by the Supreme Court of New Jersey as a Matrimonial Law attorney based on his specific experience, the recommendations of other lawyers and judges, and the successful completion of a full-day written examination. He has substantial experience in litigation involving family law, personal injury, workers compensation, general commercial and municipal court matters. He has handled numerous complex arbitrations, mediations and trials. Bill is also qualified as a Mediator in the field of Family Law under the New Jersey Court rules, and he is trained in Collaborative Divorce.

REPRESENTATIVE EXPERIENCE

Bill has successfully represented clients in Family Court in matters involving divorce, alimony/spousal support, property division, prenuptial agreements, support and custody of children, including parental relocation disputes, grandparent rights, college contribution issues, and matters involving the DCPP. Bill has been successful in handling domestic violence issues involving temporary and final restraining orders, and also has extensive experience litigating and resolving palimony claims and disputes between unmarried couples. Bill has assisted many clients in amicably resolving their divorce, property division, support and custody cases without expending thousands of dollars in attorney fees.

In addition to representing individuals in family law cases, Bill has handled litigation matters for corporate and municipal clients, including Prudential Property & Casualty Insurance Company of New Jersey, NJ CURE Auto Insurance Company, Selective Insurance Company, Scottsdale Insurance Company, Summit Risk Insurance Company, Statewide Workers' Compensation Fund, MTF/JUA, Farmers Mutual Insurance Company, East Amwell Township and Borough of Washington. He has also acted as Municipal Prosecutor for East Amwell Township.

Bill has successfully tried cases involving personal injuries and has argued motions resulting in the dismissal of fraudulent medical claims. He has also successfully argued motions dismissing claims against local government and public entities, including in front of the NJ Supreme Court. He has written numerous briefs and argued many motions and appeals in the State Court, the Appellate Division, Supreme Court of NJ, and Federal Court.  His Workers' Compensation experience includes representing both public entities (respondents) in defending claims and individual workers (petitioners) in filing claims.

Bill has appeared in Municipal Court both as a prosecutor and as defense counsel for individuals, saving clients points on their licenses, insurance surcharges and fines.

EDUCATIONAL BACKGROUND

Bill is a 1990 graduate of the University of Notre Dame, where he received a Bachelor of Arts in government with a minor in business administration. While at Notre Dame, he received the "Best Undergraduate Research Paper" award from the Southwest Political Science Association for his senior thesis. Bill is a 1993 graduate of Villanova University School of Law. While in law school, he was chosen to be a member of the Villanova University School of Law Environmental Law Journal. Bill was also an elected officer in the Student Bar Association while in law school. He is admitted to both the New Jersey State Bar and the Pennsylvania State Bar.

After graduating from Villanova Law, Bill spent three years as an associate for a mid-sized firm in Cherry Hill, New Jersey. The focus of his practice was litigation, particularly insurance defense, and he developed trial and negotiation experience in several areas. He joined Gebhardt & Kiefer, P.C. as an Associate in 1997 and became a partner in 2004. He is currently a shareholder and the managing partner of the firm.

PROFESSIONAL AND COMMUNITY AFFILIATIONS

Mr.Rudnik is a member of the New Jersey State Bar Association Family Law Section, currently serves on the Family Law Section Executive Committee, and is a member of the Children's Rights Subcommittee.  He is also a member of the Hunterdon County Bar Association and is currently co-chair of the Family Practice Committee. Mr Rudnik is also actively involved in the Mock Trial program, previously acting as a coach, and, in recent years, as a judge for the competition. He previously served on the District XIII Fee Arbitration Committee and the District XIII Ethics Committee. In addition, he serves as an Early Settlement Panelist in Hunterdon, Somerset and Warren Counties.

Bill has also acted as the pro bono attorney for the Hunterdon County Society for the Prevention of Cruelty to Animals and has been involved in the Small Business Committee of the Hunterdon County Chamber of Commerce.  He was named to the NJ Super Lawyers list in 2018, 2019, 2020, 2021, 2022, and 2023*, and to the "New Jersey's Best Lawyers for Families" list, NJ Family magazine, 2019.*

Bill frequently lectures on attorney ethics, domestic violence, children's rights, and other family law topics. He is available to speak to groups on any general or specific family law topic upon request.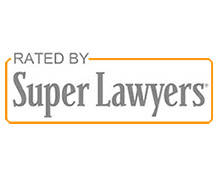 RADIO INTERVIEW:
Listen to William Rudnik talk about Alternative Dispute Resolution during his interview on Impact Makers Radio. 
VIDEOS by William Rudnik:
How Do Courts Decide Alimony in NJ?
How Do Courts Decide Child Custody in NJ?
How Are Assets Divided in a Divorce Case in NJ?
Are Divorced Parents Obligated to Pay College Expenses for their Children in NJ?
*The Super Lawyers list is issued by Thomson Reuters. The selection methodology is described at www.superlawyers.com/about/selection_process_detail.html. The "New Jersey's Best Lawyers for Families" list is compiled by New Jersey Family magazine from reader nominations. No aspect of this advertisement has been approved by the Supreme Court of New Jersey.