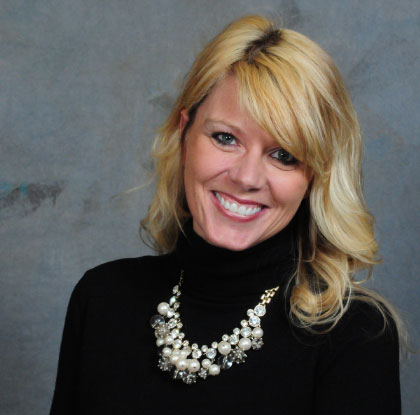 Leslie A. Parikh
Partner
Download VCard
Send An Email
Biography
Back To Attorneys
PRIMARY AREAS OF PRACTICE

Leslie A. Parikh, Esq., concentrates her practice in the areas of employment law, civil rights litigation and municipal law.  Her representation includes clients in both the private and public sector in State and Federal Court. Leslie likewise handles claims brought before the New Jersey Division of Civil Rights and the EEOC.

REPRESENTATIVE EXPERIENCE

Leslie handles all aspects of labor and employment litigation, including wrongful discharge and retaliation claims brought pursuant to the New Jersey Law Against Discrimination (NJLAD), New Jersey's Whistleblower Law, Title VII, and the ADA.  In addition, she handles unemployment matters, negotiates employment contracts and severance pay, drafts employee manuals and provides harassment training to employers and their employees.  Leslie has successfully handled numerous cases involving claims of hostile work environment, sexual harassment, disability discrimination, whistleblower liability, and retaliation. She has also obtained numerous favorable decisions and dismissals in a variety of civil rights cases brought pursuant to 42 U.S.C. §1983.

In addition, Leslie has successfully defended municipalities, school boards, police departments and a variety of other public bodies in numerous Title 59 cases. She has prevailed on numerous pre-trial motions for summary judgment, as well as on appeal on behalf of school boards and other public entities.

EDUCATIONAL BACKGROUND

Leslie graduated cum laude from Seton Hall University School of Law in 1999, and received a Bachelor's degree in 1996 from Rutgers University. She served as a law clerk to the Honorable Stephen F. Smith, Jr., J.S.C., in Morris County, NJ, and was admitted to the bar of the state of New Jersey in 2000. Leslie joined Gebhardt & Kiefer in 2001, and became partner in 2013.

PROFESSIONAL AND COMMUNITY AFFILIATIONS

Leslie is a member of the New Jersey State Bar Association (NJSBA), the Hunterdon County Bar Association, and the NJ Institute of Local Government Attorneys (NJILGA). She serves on two NJSBA committees: the Government, Public Sector and Public Interest Lawyers Committee, and the Insurance Defense Committee.  She has also served as a Trustee for NJILGA and as an Associate Editor of the organization's Municipal Law Review.  In addition, she served as a member of the Vicinage XIII Ethics Committee, she is a former adjunct professor at Raritan Valley Community College, and she is a graduate of the Leadership Hunterdon Class of 2015.
CLIENT TESTIMONIALS*
"I first began working with Leslie when I decided to seek legal council after being bullied and assaulted in the workplace. As one can imagine, it can seem like a daunting decision to want to pursue legal action. I didn't know where to start or who to turn to. But, after my initial consultation with Leslie I knew that I had made the right choice and that justice would prevail. Not only could I sense her immediate sense of urgency and compassion for my situation, but her expertise in this particular field of work is second to none. Leslie investigated my case thoroughly, leaving no stone unturned and worked tirelessly for a successful outcome. Leslie was always readily available to answer questions throughout the legal process and explore any and every option possible. If you are considering legal council for workplace bullying, sexual harassment, or discrimination, I highly recommend Leslie!" -- Marie 
PUBLICATIONS
Read articles about employment law by Leslie Parikh and other attorneys on the Gebhardt & Kiefer Employment Law Blog.
VIDEO:
Leslie Parikh:  Is It Necessary for an Employer to Have an Employee Handbook?
*Results may vary depending on your particular facts and legal circumstances.