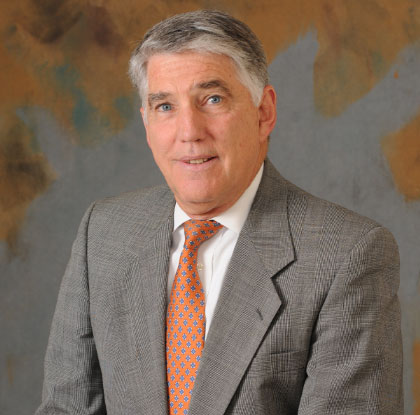 Richard P. Cushing
Partner
Download VCard
Send An Email
Biography
Back To Attorneys
PRIMARY AREA OF PRACTICE
Richard P. Cushing is a trial and municipal lawyer who practices primarily in the areas of complex litigation, land use matters, employment law, and the representation of public entities, corporations and insurance companies.
REPRESENTATIVE EXPERIENCE
Representation of Individuals and Business in Complex Litigation. Mr. Cushing regularly represents persons who have sustained severe personal injuries and other substantial losses. He has represented persons who have suffered personal injuries from automobile accidents, construction site accidents, fall downs, defective or dangerous products, fires, and other traumatic incidents. In addition, he has represented individuals of businesses who have suffered losses to their financial assets, property or possessions by virtue of the wrongful actions of corporations, banks, stock brokerage companies and other large entities. He also represents individuals in estate and trust disputes. Mr. Cushing recently represented a trust that had been looted by a dishonest lawyer. Because the lawyer was in jail, he sued the stock brokerage company used by the lawyer to sell the trust stock, the banks in which the checks for the sale of the trust assets were deposited and several multinational corporations whose stock was sold. He recovered assets and judgments in excess of one million dollars for the estate. In addition, Mr. Cushing recently represented a young woman who, while having her nails done, sustained a slight cut to her nail bed. It became infected, which led to hospitalization and the development of a severe medical condition. Mr. Cushing recovered a settlement having a value substantially in excess of one million dollars for the woman. He has recovered numerous other substantial verdicts in settlement for individuals.
Representation of Government Entities. Mr. Cushing has represented numerous municipalities, school boards and counties as either special counsel or municipal counsel. As municipal counsel, he has represented the Town of Clinton (Hunterdon County), the Borough of Washington (Warren County), the Borough of Hampton (Hunterdon County), the Township of East Amwell (Hunterdon County), the Township of Holland, and the Township of Knowlton (Warren County). He is also attorney for the Delaware Township Municipal Utilities Authority.
In addition, he has been engaged to represent hundreds of municipalities, school boards, counties, authorities and other public entities in claims against them involving harassment, discrimination, civil rights, sexual harassment, housing discrimination, sewer, water, defective roads, and disputes involving police misconduct. He represented a large Bergen County municipality in a two hundred million-dollar claim by a developer who asserted the municipality purposely delayed his development, causing it to fail. He represented the Borough of Bernardsville in a claim against it by a quarry alleging thirty million dollars in loss. After a trial in which the Borough prevailed, the case was successfully defended in the Supreme Courts of New Jersey and the United States. The New Jersey Supreme Court Opinion in the matter has become a landmark case in New Jersey, Bernardsville Quarry v. Bernardsville 129 N.J. 221. Mr.Cushing is the author of "A Survey of Municipal Immunity in New Jersey", 3 Seton Hall L.Rev 416 (1972) and coauthor of "Sewer Service: Possible Anti-Trust Liability?", N.J. Municipalities, Volume 63, No.6, (June 1986).
Mr. Cushing has also been a frequent lecturer to mayors, township governing body members, police chiefs, law enforcement officers and other municipal officials with respect to municipal issues, and has written extensively on public entity issues.
Representation of Insurance Companies. Mr. Cushing is regularly asked by insurance companies to defend the interest of their insureds in public entity cases, complex construction, general liability, fire and fraud cases. Mr. Cushing represented the JUA/MTF, a state chartered insurance organization, in a fraud action where two chiropractors sought nearly fifty-million dollars in recoveries from it. In cooperation with the New Jersey Attorney General's office, Mr. Cushing opposed this and filed counter claims for fraud in violation of the New Jersey Fraud Prevention Act. As a result of his efforts, not only were the chiropractors paid no money, but they paid a $750,000.00 fine and had their licenses suspended.
EDUCATIONAL AND PROFESSIONAL BACKGROUND
Mr. Cushing was born in Philadelphia, Pennsylvania. He attended Boston College and Upsala College, where he received a Bachelor of Arts in 1968. He received a Juris Doctorate, cum laude, from Seton Hall University Law School in 1972 and was admitted to practice that year in New Jersey. He was a member of the Seton Hall Law Review from 1970-1972. He served as a Law Secretary to Justice Mark Sullivan, Supreme Court of New Jersey. He served as an Adjunct Professor of Law at Seton Hall University from 1976-1979. He joined Gebhardt & Kiefer in 1978 and became a partner in 1979.
COMMUNITY AND PROFESSIONAL AFFILIATIONS
Mr. Cushing is a member of the Hunterdon County and New Jersey State Bar Associations, the New Jersey Trial Lawyers and the New Jersey Defense Association.  He served as President of the NJ Institute of Local Government Attorneys (NJILGA) and, in 2022, was awarded the NJILGA Fred G. Stickel Memorial Award for demonstrated excellence in the field of local government law. He is a past president of the Hunterdon County Bar Association (HCBA) and received the HCBA Lifetime Achievement Award in 2020.  He was also the recipient of the Hunterdon County Professional Lawyer of the Year award for 2001 from the New Jersey State Bar Association Commission on Professionalism.  Mr Cushing was selected to the NJ Super Lawyers lists for 2015, 2016, 2017, 2018, 2019, 2020, and 2021*.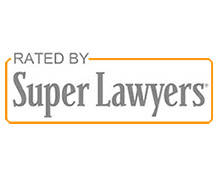 *The Super Lawyers list is issued by Thomson Reuters. The selection methodology is described at www.superlawyers.com/about/selection_process_detail.html. No aspect of this advertisement has been approved by the Supreme Court of New Jersey.