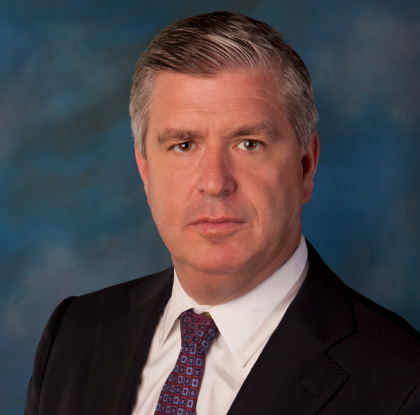 Matthew P. Lyons
Partner
Download VCard
Send An Email
Biography
Back To Attorneys
Primary Areas of Practice
Matthew P. Lyons, Esq., concentrates his practice on civil litigation, primarily in the areas of insurance defense, civil rights, and representation of municipal government and other public entities.
Representative Experience
Mr. Lyons is an accomplished attorney with nearly 25 years of experience, including extensive experience in local government.  Prior to joining Gebhardt & Kiefer as a Partner in 2017, he served for six years as County Counsel for the County of Gloucester, and for four years as Assistant County Counsel.  As County Counsel, Mr. Lyons managed all County legal matters, including preparation of the agenda package for the Board of Chosen Freeholders.  With a staff of eight lawyers, he oversaw all County purchasing to ensure it complied with Public Contracts laws.  He also managed the defense of all legal claims brought against the County, including claims for civil rights, personnel, employment, general liability, Open Public Records, and claims against public officials.
During his tenure as County Counsel, Mr. Lyons successfully spearheaded the regionalization of correctional services involving the cooperation of seven counties.  This project also included resolution of litigation brought by correctional staff and the New Jersey Office of Public Defender, which was intended to halt the closure of the correctional facility.  He also expanded regionalized dispatch services across county lines and added numerous municipalities to the county-funded Emergency Medical Services, which provided better response times to member municipalities without any cost to the local entities.  Additionally, he drafted a revision to the New Jersey statute regarding tax collection to simplify accounting between municipalities and counties, which was enacted into law.
Further, Mr. Lyons is experienced in conducting training of department heads and supervisors for compliance with state and federal employment law.  He has also conducted continuing education for Professional Engineers and Municipal Clerks.
In private practice, Mr. Lyons has done extensive trial work specializing in civil defense litigation.  He has handled the defense of numerous civil rights, employment, constitutional, Title 59, automobile negligence, construction defects, and products liability matters, among others.  He has appeared in the State Courts in New Jersey and Pennsylvania for trial work, handled matters in the Federal District Court in Philadelphia and Camden, and argued matters before the New Jersey Appellate Division.
As a public servant, Mr. Lyons served for eight years on the Township Council for Washington Township (Gloucester County).  He served as Mayor for two years and Council President for four years.  In addition, he served as Public Defender for the Borough of Glassboro, Planning Board Solicitor for the Township of Mantua, Commissioner for the Tri-County Joint Insurance Fund, and Assistant Counsel for the Gloucester County Board of Social Services.
Educational Background
Mr. Lyons holds a Bachelor of Science in Business Administration from Villanova University and a Juris Doctorate from Villanova University Charles Widger School of Law.  He is licensed to practice law in New Jersey and Pennsylvania.
PROFESSIONAL AND COMMUNITY AFFILIATIONS
Mr. Lyons serves as a Trustee for the NJ Institute of Local Government Attorneys (NJILGA), and also serves on the organization's Legislative Committee and Continuing Legal Education Committee. He is also a member of the Hunterdon County Bar Association, and he serves on the Board of Directors of the Organization for Recovery.
Video:
Matthew Lyons: What is an Appropriate Response to an Allegation of Discrimination in the Workplace?