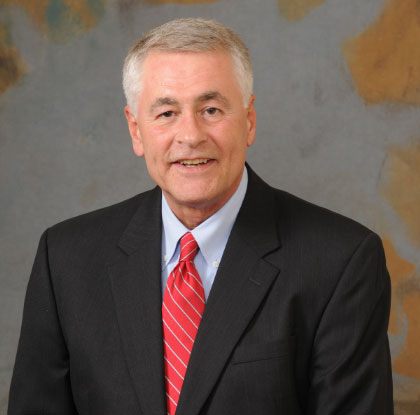 Robert C. Ward
Partner
Download VCard
Send An Email
Biography
Back To Attorneys
PRIMARY AREAS OF PRACTICE
Mr. Ward's practice concentrates primarily on personal injury and general negligence litigation, with particular emphasis on motor vehicle accidents, construction accidents and defects, along with other types of varying general negligence. Mr. Ward regularly litigates issues concerning insurance coverage, including contractual indemnity and additional insurance issues and arbitrations. He lectures on various legal issues pertaining to insurance law and litigation. Mr.Ward also defends individuals in municipal court cases and served as a municipal prosecutor for more than ten years.
REPRESENTATIVE EXPERIENCE
Mr. Ward has successfully litigated various matters through trial, including sophisticated premises liability, construction cases and motor vehicle accidents involving catastrophic injuries, such as brain damage and paraplegia. Mr. Ward has also successfully argued before the Appellate Division in a case involving residential sidewalk law. He attained a winning verdict in a school case in which a student was blinded by a computer mouse ball, and in a case involving a hair stylist who allegedly injured the plaintiff's eye with hair spray.  He has also achieved multiple, multi-million dollar settlements involving brain and spine injuries.
Mr. Ward is experienced in substantial property damage claims and construction defect cases involving condominium housing complexes and commercial properties. He has also represented clients involved in toxic tort litigation with lead paint poisoning, underground oil tanks, and improper disposal of toxic materials at a landfill.
Mr. Ward has also successfully represented many individual clients in municipal court, where he defends individuals who have been charged with traffic violations, driving while intoxicated, and other charges. He has tried many cases on behalf of the State or municipality and individuals.
EDUCATIONAL AND PROFESSIONAL EXPERIENCE
Mr. Ward graduated from St. Peters College in 1976, where he received a B.A. in English. He obtained his Juris Doctorate degree from Seton Hall University School of Law in 1986. He is admitted to the bars of New Jersey and the Federal District Court for the District of New Jersey.
Upon graduating from law school in 1986, Mr. Ward was employed at a Morristown law firm specializing in insurance defense. He was also the Municipal prosecutor for the Township of East Amwell for ten years. In 1987, he joined Gebhardt & Kiefer as an associate with a general practice focusing on complex commercial and personal injury cases. Mr. Ward became a partner in the firm in 1993.
PROFESSIONAL AND COMMUNITY AFFILIATION
Mr. Ward is a member of the New Jersey State Bar Association, Hunterdon County Bar Association, New Jersey Defense Association and the Defense Research Institute. He serves on the Board of Directors and is an attorney for the Hunterdon County Society for the Prevention of Cruelty to Animals. He also served for three years as a member of the Vicinage XIII Ethics Committee.  Mr. Ward was named to the NJ Super Lawyers list in 2018, 2019,  2020 and 2021*.