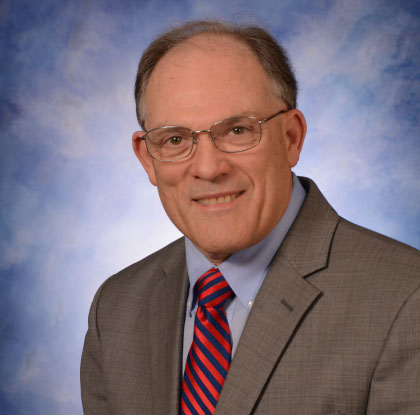 John G. Manfreda
Partner
Download VCard
Send An Email
Biography
Back To Attorneys
PRIMARY AREAS OF PRACTICE
Mr. Manfreda's primary practice areas involve estate and business planning; estate and trust administration; corporate, commercial and real estate law, including asset protection planning; business succession planning and related transactional work; and the purchase and sale of businesses. He also has considerable experience in the area of probate litigation, including Will contests and the defense of individual and corporate fiduciaries.
REPRESENTATIVE EXPERIENCE
Estate and Business Succession Planning. In the area of estate planning, Mr. Manfreda has represented high net worth families and individuals in the drafting of complex Wills and Trusts and other instruments designed to minimize the impact of Federal Estate and Gift Taxes. He has extensive experience in forming multi-jurisdictional Family Limited Partnerships and Limited Liability Companies for clients with closely held businesses and significant real estate holdings.
Elder Law and Medicaid Planning. Mr. Manfreda has extensive experience in drafting General and Limited Durable Powers of Attorney and Living Wills for clients, and counseling them in connection with elder law issues such as Medicaid and Long-Term Care Planning in conjunction with Asset Protection Planning. He also has experience in drafting Special Needs Trusts for families with special needs and incapacitated members.
Probate and Estate/Trust Administration and Litigation. Mr. Manfreda has extensive experience involving the probate of Wills and the administration of estates and trusts, including the preparation of Federal Estate Tax and New Jersey Transfer Inheritance and Estate Tax Returns. He has also been involved in ancillary probate and administration matters in many states throughout the country. Mr. Manfreda also represents numerous corporate fiduciaries, such as bank trust departments, in connection with fiduciary accountings and estate and trust termination matters, as well as matters involving contested probate actions venued in the Chancery Division of the Superior Court.
Asset Protection Planning. Mr. Manfreda has extensive experience preparing Domestic Asset Protection Trusts and Spousal Lifetime Accumulation Trusts that are designed to shelter the client's assets from transfer tax and from the claims of creditors, while providing multi-generational estate and gift tax planning for the benefit of the client's family and their descendants.
Corporate and Commercial Transactions. Mr. Manfreda has significant experience in the drafting of commercial and general business contracts, including agreements for the purchase and sale of businesses. Mr. Manfreda gives advice in connection with the formation and dissolution of closely held corporations and limited liability companies, as well as general and limited partnerships. Formation of these entities is often done in connection with complex estate planning and asset protection planning advice given by Mr. Manfreda to high net worth individuals and clients engaged in businesses and professions that are susceptible to claims by third parties.
Real Estate.  Mr. Manfreda routinely represents individual, corporate and general business clients in connection with commercial lease transactions; mortgage transactions; the purchase and sale of commercial and residential real estate, including office buildings, residences and acreage; and IRS Section 1031 Tax Free Exchange transactions.
EDUCATIONAL AND PROFESSIONAL BACKGROUND
Mr. Manfreda graduated with honors from Boston College in 1976. He received his law degree from The College of Law at Syracuse University in 1979. Mr. Manfreda was admitted to the Massachusetts Bar in 1979 and to the New Jersey Bar in 1980, and was associated with a large NJ corporate law firm before joining a small Flemington, NJ law firm as a partner in 1989. He joined Gebhardt & Kiefer, P.C. as a partner in 1999.
PUBLIC SPEAKING ENGAGEMENTS
Mr. Manfreda lectures extensively on estate and business planning matters. He has made presentations at the Small Business Development Center of Raritan Valley Community College regarding topics relevant to small business owners including, but not limited to, choice of operating entity and related tax and liability issues. He has also participated in the Runnymeade Lecture Series, where he presented programs covering sophisticated Estate Planning techniques and transfer tax strategies for wealthy business owners, including the use of Family Limited Partnerships. He has also lectured on estate planning and administration for the National Business Institute. Since 2009, Mr. Manfreda has produced and presented a series of Estate Planning lectures for the Hunterdon County Library System's Adult Education Program, which has drawn thousands of attendees. He frequently presents programs to many Seniors' Clubs in Central New Jersey.
PROFESSIONAL AND COMMUNITY AFFILIATIONS
Mr. Manfreda is a member of the New Jersey and Hunterdon County Bar Associations. He served continuously as President of the Greater Middlesex Somerset County Estate Planning Council (a member of the NAEPC) from 2005 to 2014, and served continuously on its Board of Trustees from 1989 to 2021. He previously served as President of that organization from 1994 to 1996. He is a former member of the Rotary Club of Whitehouse, where he served as Rotary Foundation Chair and as a director from 1989 to 1996. He served as president in 1994-1995, and served a second term as president in 2009-2010. He received a Paul Harris Award, the highest award given to a Rotarian, in 1996.  Mr. Manfreda was named to the NJ Super Lawyers lists for 2015, 2016, 2017, 2018, 2019 and 2020*.
Videos by John Manfreda: 
What Happens If I Don't Have a Will?
What is the Difference Between a Revocable Trust and an Irrevocable Trust?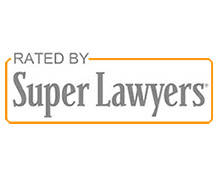 *The Super Lawyers list is issued by Thomson Reuters. The selection methodology is described at https://www.superlawyers.com/about/selection_process_detail.html.
**The AV Preeminent rating is issued by Martindale-Hubbell. Details can be found at http://www.martindale.com/Products_and_Services/Peer_Review/FAQ.aspx.
No aspect of this advertisement has been approved by the Supreme Court of New Jersey.