Appellate Division Finds that Violations of Local Government Ethics Law Must be Intentional to be Actionable
Feb 27, 2019 | Written by: Tara A. St. Angelo, Esq. | Share
City of Linden Council members recently appealed a determination of the Local Finance Board on summary judgment that they had violated N.J.S.A. 40A:9-22.5(c) by using their positions to secure an unwarranted privilege for another Council member.  Cosby-Hurling, et al., v. Local Finance Board, Docket No. A-5528-16T2 (Jan. 18, 2019). 
The charges against the Council members stemmed from a decision to delete a bid for a tax sale certificate on a property owned by Councilman John Sheehy. Prior to the introduction of a resolution approving bids for tax sale certificates, the Mayor and Councilman Peter Brown decided to delete the bid on Councilman Sheehy's property from the resolution because Councilman Sheehy advised that he had a potential buyer for his property.  Evidence presented suggested that Councilman Brown was advised that properties under contract should be removed from the list of accepted bids and that Councilman Sheehy's property was such a property.  The evidence presented suggested that the remaining Council members did not know that Councilman Sheehy's property was deleted from the list.  The resolution was passed unanimously.   
The Appellate Division reversed the Local Finance Board's decision and remanded for further hearings finding that "no rational fact-finder could conclude that these appellants acted with a purpose to secure an unwarranted benefit for Sheehy because they were unaware that Sheehy's property had been removed from the list before they voted on the resolution.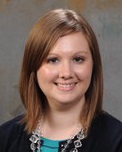 Tara St. Angelo, Esq. concentrates her practice primarily in the areas of municipal and land use law.  She was named to the NJ Super Lawyers Rising Stars list for State, Local and Municipal law by Thomson Reuters in 2017 and 2018. Contact Ms. St. Angelo at Gebhardt & Kiefer, PC at 908-735-5161 or via email.
If you have a suggestion for a future blog topic, please feel free to submit it via the Contact Us form.