Appellate Division Declines to Apply Heightened Standard to Zoning Ordinances that Contradict State and Regional Plans
Feb 20, 2019 | Written by: Tara A. St. Angelo, Esq. | Share
In Merck Sharp & Dohme Corp. v. Township of Branchburg, A-0843-16T1 (App. Div. Dec. 13, 2018), the Township of Branchburg appealed the trial court's holding that invalidated a 2008 land use ordinance amendment down-zoning the Merck property.  The Merck property, a 206-acre parcel, is one of the last remaining undeveloped parcels in the Township and contains significant swaths of prime farming soils.  The Township had amended its zoning ordinances to include the Merck property in a resource conservation district and down-zone it from 1-acre minimum lot sizes to 6-acre minimum lot sizes.  Although the Township's Master Plan recommended such change in order to preserve farmland, the State Plan included the subject property in the Suburban Planning Area, which was anticipated to accommodate future growth.
The trial court's decision set forth a new and novel standard for determining the validity of zoning ordinances.  The trial court held:  "[W]here a significant down-zoning occurs in an area marked for growth in regional plans, the burden should shift the municipality to justify that down-zoning as fairly reconciling regional and local goals as being rationally related to permissible ends."  The trial court effectively shifted the burden to the municipality to prove the validity of the ordinance.  
On appeal, the Appellate Division overturned the trial court and applied the traditional legal standard of presuming zoning ordinances valid.  The Appellate Division found it instructive that the New Jersey State Planning Act (N.J.S.A. 52:18A-196 et seq.) does not bind municipalities to follow the State Plan and is not intended to validate or invalidate municipal zoning ordinances.  Additionally, the Appellate Division found that the case did not present a constitutional interest, such as a need for affordable housing, to justify shifting the burden. In overturning the trial court's decision and remanding the case, the Appellate Division found that the trial court "applied an incorrect legal standard and placed an impermissible burden on [the Township] to justify the ordinance."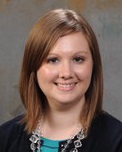 Tara St. Angelo, Esq. concentrates her practice primarily in the areas of municipal and land use law.  She was named to the NJ Super Lawyers Rising Stars list for State, Local and Municipal law by Thomson Reuters in 2017 and 2018. Contact Ms. St. Angelo at Gebhardt & Kiefer, PC at 908-735-5161 or via email.
If you have a suggestion for a future blog topic, please feel free to submit it via the Contact Us form.