Whether or not your family law case is involved in formal litigation, it is very likely that you will participate in some type of alternate dispute resolution, usually mediation.  Even the most acrimonious cases are required to participate in mediation through the Court's programs relating to custody and financial issues[1].   As such, it is not uncommon to attempt mediation before filing a formal complaint for divorce and, in fact, it is sometimes preferable, as it allows the clients to maintain some control over their lives while not subject to the Court's calendar and costly, unproductive appearances[2]. 
Regardless of whether your attorney refers you to mediation early on, or you decide to pursue mediation autonomously, it is important to have reasonable and realistic expectations with regard to the process. 
Interview your mediator. Confirm that he or she has mediation training (at least the 40-hour course plus advanced training).  Ask what percentage of the practice is devoted to mediation and alternate dispute resolution versus litigation.  Ask for his/her philosophy on mediation and how sessions are conducted.  Does the mediator conduct the sessions jointly or caucus?  Ask if the mediator serves on any of the Court's Roster for the Early Settlement Panel mediation, and in what counties. 
Find out in advance if you need to bring any documents with you. Will the mediator provide forms, such as a Case Information Statement, or will you need to find the forms independently?  You want to be prepared and make the most of your time. 
Make sure your individual attorney is mediation-friendly. There is no point in spending your time and money to reach an agreement just to have an attorney undermine the entire process.   There is a difference between giving a client sound advice to reject a bad deal versus refusing to compromise. 
Make sure you have an independent consultation with an attorney before mediation.  You do not have to have an attorney present with you at mediation, but you must have some understating of the process, your rights, and expectations.  Otherwise, mediation, especially initially, will be futile.  Your individual attorney should be flexible in attending mediation with you or consulting while you and your spouse attend. 
The mediator cannot advocate and must remain neutral at all times. The mediator can educate, but cannot give advice. 
Mediation is CONFIDENTIAL! You cannot call your mediator as a witness on your behalf.  You cannot subpoena the mediator's notes.  
If you reach an agreement at mediation, it must be signed or it is NOT binding. However, you should seek individual counsel to review any agreement prior to signing anything. 
Ask whether a retainer will be required or if the mediator will allow for payments at the end of each session. Discuss with your mediator how you will be responsible for the bill and who will be paying what. 
[1] There may be exceptions for cases in which there is an active restraining order.
[2] Once a formal Complaint is filed, the Court will require certain appearances, deadlines, etc.  While there are always exceptions and reasons to file for divorce, there are pros/cons to both approaches that should be discussed with independent counsel.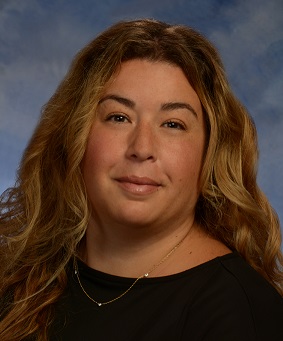 Diana Fredericks, Esq., is a partner with Gebhardt & Kiefer, PC and a Certified Matrimonial Attorney who devotes her practice solely to family law matters.  Ms. Fredericks has taken the 40-hour mediation and advanced training courses and serves as an Early Settlement Panelist in Somerset, Hunterdon and Warren Counties, where she is also on the roster to serve as a mediator for the program.  Ms. Fredericks is also trained in collaborative divorce.  Ms. Fredericks frequently serves as a mediator privately and through the Court program.