How to Probate the NJ Property of an Out-of-State Decedent
Nov 3, 2022 | Written by: John G. Manfreda, Esq. | Share
If a non-resident decedent dies owning real property in New Jersey, then an ancillary administration of the decedent's estate to appoint a New Jersey administrator must take place in the county where the real property is located.
This requires production of an exemplified copy of the proceedings from the Probate Court in the state where the decedent passed away. The exemplified proceedings are then filed with the surrogate in the county where the New Jersey real estate is located as part of an application to have Letters of Administration issued to a person applying to serve as the New Jersey administrator of the estate.
Typically, the out-of-state executor also serves as the New Jersey administrator, but this need not be the case. Once appointed by the county surrogate, the Administrator can then execute a deed transferring title to the New Jersey real estate owned by the non-resident decedent.
Until the ancillary probate proceeding is completed and a New Jersey administrator is appointed, title to the New Jersey real estate owned by the out-of-state decedent cannot be transferred to the person or persons entitled to inherit same.
One strategy to eliminate the need for an ancillary administration is for the owner to transfer title to the New Jersey real property to a New Jersey Limited Liability Company (LLC). When the owner passes away, the interest in the LLC can simply be transferred to the decedent's heirs and beneficiaries without the need to commence an ancillary administration proceeding in New Jersey.
At Gebhardt & Kiefer, we have a dedicated group of experienced lawyers and paraprofessionals who are available to address your questions and concerns regarding probate matters, trust and estate administration issues, as well as estate and gift tax planning strategies. Please contact us to schedule a consultation.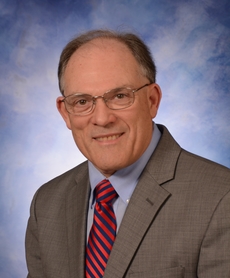 John G. Manfreda, Esq, is a partner with Gebhardt & Kiefer, PC. His primary practice areas involve estate and business planning; estate and trust administration; corporate, commercial and real estate law, including asset protection planning; business succession planning and related transactional work; and the purchase and sale of businesses. He also has considerable experience in the area of probate litigation, including will contests and the defense of individual and corporate fiduciaries. Contact Mr. Manfreda at 908-735-5161 or via email.
If you have a suggestion for a future blog topic, please feel free to submit it via the Contact Us form.
Any statements made herein are solely for informational purposes only and should not be relied upon or construed as legal advice.