Tax Court Rules that Unmanaged Forest Land Does Not Qualify for Farmland Assessment
Apr 3, 2019 | Written by: Tara A. St. Angelo, Esq. | Share
The Tax Court held in Hertz v. Borough of Lincoln Park, Docket No. 009897-2017 (Jan. 8, 2019) that unmanaged forest land does not qualify for farmland assessment.  Pursuant to the Farmland Assessment Act, at least five acres of a property must be "actively devoted to agricultural or horticultural use" in order to be eligible for farmland assessment.  N.J.S.A. 54:4-23.2. 
The property owner, Barbara Hertz, filed a farmland assessment application, alleging that sixteen acres of her property were actively devoted to agricultural and horticultural uses.  However, upon inspection, the tax assessor found that only 0.35 acres were actively devoted to such uses and that much of the subject property was forested and not suitable for crops.  The County Tax Board upheld the assessor's determination on appeal and Ms. Hertz appealed such decision to the Tax Court. 
The Tax Court found that although no presumption of validity attaches to an assessor's determination with regard to farmland assessment, the burden of proof to establish that all requirements have been met lies with the property owner.  Fields, 28 N.J. Tax at 582-84; Van Wingerden, 18 N.J. Tax at 94.  The Court found, after hearing testimony from Ms. Hertz and the tax assessor, that "[a]ny alleged "farming" appears to be part of the naturally occurring growth found in much of northern New Jersey forests." 
Ms. Hertz claimed to have made income from the sale of wineberries and blackberries grown on the subject property.  However, the Court pointed to guidance from the New Jersey Department of Agriculture, which states that the "mere haphazard use of land resulting in sufficient income to meet the income requirements of the act does not necessarily qualify the land for such assessment."  The Court also pointed to numerous publications that described wineberries as a "vigorous grower," "invasive in New Jersey," and "highly threatening to native communities." 
The Court also found Ms. Hertz's testimony regarding measurement of the allegedly farmed areas to be misleading, as her measurements differed between her application and testimony and could not be verified.  The Court ultimately upheld the assessor's denial of farmland assessment and stated, "an assessor should not have to look for undesignated or unidentifiable crops to determine whether land qualifies for Farmland assessment.  Areas alleged to be farmland must be maintained with requisite care, reasonably delineated and readily apparent upon inspection; here, they were not."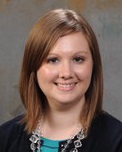 Tara St. Angelo, Esq. concentrates her practice primarily in the areas of municipal and land use law.  She was named to the NJ Super Lawyers Rising Stars list for State, Local and Municipal law by Thomson Reuters in 2017 and 2018. Contact Ms. St. Angelo at Gebhardt & Kiefer, PC at 908-735-5161 or via email.
If you have a suggestion for a future blog topic, please feel free to submit it via the Contact Us form.