Records Custodian Not Obligated to Respond to Duplicative OPRA Requests or Accommodate Overbroad OPRA Requests
Dec 22, 2015 | Written by: Tara A. St. Angelo, Esq. | Share
The Appellate Division in Lagerkvist v. Officer of the Governor of the State of New Jersey, et al., Docket No. A-0250-14T3 (Dec. 17, 2015) held that a records custodian did not violate the Open Public Records Act (OPRA) by failing to respond to a second duplicative OPRA request. 
The Plaintiff, Mark Lagervist, appealed the denial of his OPRA request from the New Jersey Governor's Office for certain documents pertaining to the Governor's out-of-state travel to third party funded events between 2012 and the present.  The Governor's office denied the request as overbroad and lacking the required clarity.  The Plaintiff emailed the records custodian several days after receiving the denial and requested the records again.  The records custodian did not respond to the second OPRA request and the Plaintiff filed its appeal. 
The Court found that the Plaintiff's second request was "no more than a rephrasing of the first." (slip op. at 6).  Because the records custodian had already "initially responded in a way that satisfied the statute" by supplying a "specific basis" for the denial of access in compliance with N.J.S.A. 47:1A-5(g), a second response was unnecessary.  (slip op. at 6).  In accordance with OPRA, the records custodian's silence was "deemed a denial."  (slip op. at 6, quoting N.J.S.A. 47:1A-5(i)).    
Moreover, the Court held that a records custodian is not obligated to work out a "reasonable solution" with the requestor when a request has been deemed overbroad.  (slip op. at 7).  In compliance with N.J.S.A. 47:1A-5(g), a records custodian is only obligated to attempt to reach a compromise with the requestor when a request is denied because it would "substantially disrupt agency operations."  The Court declined to expand the records custodian's duties beyond the plain language of OPRA.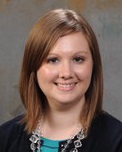 Tara St. Angelo, Esq. concentrates her practice primarily in the areas of municipal and land use law. Contact Ms. St. Angelo at Gebhardt & Kiefer, PC at 908-735-5161 or via email.