Profit-Making Parking Authorities are Entitled to Common Law Snow and Ice Removal Immunity
Aug 1, 2018 | Written by: Tara St. Angelo, Esq. | Share
The Appellate Division recently held that a municipal parking authority, the South Orange Parking Authority (SOPA), was immune from liability for injuries the plaintiff sustained after slipping and falling on an icy sidewalk adjacent to a municipal parking lot.  Molino v. Twp. of South Orange, et al., Docket No. A-3548-16T2 (July 12, 2018).  The parking lot was owned by a municipality and operated by SOPA.
It is well-established that public entities enjoy immunity from liability associated with snow and ice removal. Miehl v. Darpino, 53 N.J. 49 (1968).  Such immunity is premised on the assumption that the public benefits immensely from municipal snow removal operations, which can never be done perfectly.  And that holding such operations to a standard of perfection would discourage public entities from engaging in any snow removal.  Id.  In short, "[r]elief from fallen snow which does not eliminate all danger of accident is better than none."  Id.
The plaintiff in Molino argued that SOPA did not qualify as a not-for-profit public entity because it engaged in commercial activities, such as charging for parking and jitney services. The Appellate Division found that SOPA used its revenue to defray the cost of managing the parking lots, and further held that the fact that SOPA may have generated surplus funds did not render it a "commercial" rather than public entity.  Therefore, the court determined that SOPA was immune from liability and the plaintiff's case was dismissed.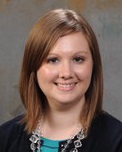 Tara St. Angelo, Esq. concentrates her practice primarily in the areas of municipal and land use law.  She was named to the NJ Super Lawyers Rising Stars list for State, Local and Municipal law by Thomson Reuters in 2017 and 2018. Contact Ms. St. Angelo at Gebhardt & Kiefer, PC at 908-735-5161 or via email.
If you have a suggestion for a future blog topic, please feel free to submit it via the Contact Us form.