OPRA's Applicability to Volunteer Fire Departments and Rescue Squads
Sep 4, 2015 | Written by: Tara A. St. Angelo, Esq. | Share
New Jersey Courts have recently issued decisions regarding the applicability of the Open Public Records Act (OPRA) to volunteer fire departments and rescue squads in Brooks v. Tabernacle Rescue Squad, Docket No. A-4685-13T1 (N.J. Super. App. Div. July 1, 2015) and Stern v. Lakewood Volunteer Fire Dept., 2015 WL 631630 (Law Div. Feb. 6, 2015). The Court in both decisions turned to the "creation and control test" in order to determine whether fire departments and rescue squads are public agencies subject to OPRA. Such test has been articulated by both the New Jersey Supreme Court (Fair Share Housing Center, Inc. v. New Jersey League of Municipalities, 207 N.J. 489 (2011) and the Government Records Council ("GRC") (Carrow v. Borough of Newfield, GRC Complaint No. 2012-111 (February 26, 2013)).
The New Jersey Supreme Court held in the Stern case that a volunteer fire company that was created by a fire district was subject to OPRA. The Court found that because the volunteer company was formed by a subdivision of the State (i.e. the fire district), that it was a public agency subject to OPRA.
The Stern case specifically mentioned the GRC's decision in Carrow and stated that the Stern case was distinguishable because the fire company in Carrow existed in a municipality that did not have a government-created fire district. Therefore, the New Jersey Supreme Court effectively held that volunteer fire companies not created by a fire district are not subject to OPRA.
By statute, if a municipality does not have a paid or part-time fire department created by the municipality, the municipality can contract with a volunteer fire company. N.J.S.A. 40A:14-68. However, there is no statute that allows a municipality to create a volunteer fire company. Additionally, the municipality shall have control and supervision over the members to the extent that they are performing a government function; but the Fire Chief is appointed by the department's membership. Id. The Statute also allows municipalities to contribute money, hold titles to equipment and property on behalf of the volunteer company, and maintain insurance for the volunteer department. N.J.S.A. 40A:14-33 and -34; N.J.S.A. 40A:10-2.
The Appellate Division in the Brooks case upheld the trial court's decision (Brooks v. Tabernacle Rescue Squad, Docket No. L-2629-13 (Burlington Cty. Law Div.) that a volunteer rescue squad was not subject to OPRA. Tabernacle Township adopted an ordinance in 2011 designating the Tabernacle Rescue Squad as the authorized emergency medical and rescue responder for the Township. Additionally, the Township provided the building that houses the Squad's operations and provides funding pursuant to N.J.S.A. 40:50-2. The Squad is an all-volunteer organization with its own trustees and elected officers that were not appointed by the Township and is completely independent from control by the Township.
Applying the creation and control test, the Appellate Division, citing to Judge Bookbinder's decision in the trial court, found that the Squad's performance of a government function and receipt of funds from the Township was not sufficient to qualify it as a public agency under OPRA. The Appellate Division also found instructive Judge Bookbinder's holding that "ruling that the Squad is a public agency may have a harmful effect on volunteer rescue squads, and through them a harmful effect on the public benefit they provide." Judge Bookbinder also noted that subjecting rescue squad's to OPRA would impose additional costs on them that cannot be subsidized by the municipality they serve because such funding is limited by N.J. S.A. 40:50-2.
Therefore, pursuant to the recent case law, volunteer fire departments (that were formed independently and are not part of a fire district) and volunteer rescue squads are not subject to OPRA.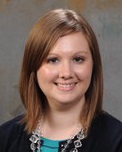 Tara St. Angelo's primary areas of concentration are municipal and land use law. Contact Ms. St. Angelo at Gebhardt & Kiefer, PC at 908-735-5161 or via email.