NJ Supreme Court Reverses Appellate Division's Expansion of Rice Notice Requirement
Jun 29, 2018 | Written by: Tara St. Angelo, Esq. | Share
Recently, in Kean Federation of Teachers v. Ada, 2018 WL 3062207 (N.J. June 21, 2018), the New Jersey Supreme Court overturned the Appellate Division's decision that required all employees to receive a Rice Notice if matters affecting their employment appeared on a public body's agenda for open session.  Thereby, the Supreme Court limited a previously widely expanded interpretation of Rice Notice requirements.
New Jersey requires public entities to provide employees with notice of a meeting at which their employment status may be discussed in closed session and adversely affected.  N.J.S.A. 10:4-12b(8); Rice v. Union Cty. Reg'l High Sch. Bd. of Educ., 155 N.J. Super. 64, 73 (App. Div. 1977).  Pursuant to N.J.S.A. 10:4-12b(8), an employee is given the opportunity to request that such discussion occur in public session. 
One of the plaintiffs in the case, an associate professor of nursing at Kean University, alleged that the University's Board of Trustees (the "Board") failed to give her proper notice that her position would be discussed and terminated at a public meeting.  The employee's appointment was scheduled to expire at the end of the academic year.  In conformance with the Board's past practice, the University President sent a letter to the employee prior to the end of the academic year informing her that she was not being recommended for reappointment. The letter was also forwarded to a subcommittee that makes recommendations to the Board on reappointments.  Accordingly, the subcommittee recommended that the plaintiff employee (and others) not be reappointed.  Thereafter, the Board, in open session and without discussion, adopted the subcommittee's recommendations and decided not to reappoint the plaintiff employee to her position. 
The plaintiff filed suit against the Board, alleging violations of the Open Public Meetings Act (OPMA) and Rice Notice requirements.  The trial court held that because there was not a detailed discussion of the plaintiff's employment, OPMA was not violated.  The Appellate Division reversed and held that a public body is required to send a Rice Notice whenever it intends to act on any matters affecting a person's employment.  
The Supreme Court disagreed with the Appellate Division and applied a narrower reading of OPMA and Rice Notice requirements.  The Supreme Court held that notices must only be given if an employee will be discussed in executive session and adverse action may be taken regarding his or her employment.  Therefore, employment matters that are intended to be discussed in public and appear on the public body's agenda do not trigger the requirement for a Rice Notice.  In reaching its decision, the Court focused on the plain language of N.J.S.A. 12(b)(8).  This provision of OPMA allows a public body to enter into executive session to discuss personnel matters.  It continues and provides an exception to the ability to enter into closed session for such discussions if "all the individual employees or appointees whose rights could be adversely affected request in writing that such matter or matters be discussed at a public meeting."  Id.  The Court opined that requiring notice be given to employees so that they may request the matter be discussed in public when such is already planned for public discussion "defies logic."
The Court continued that the use of a subcommittee to examine the topic in advance of the public meeting did not subvert the requirements and intent of OPMA.  The Court noted that "OPMA does not contain a requirement about the robustness of the discussion that must take place on a topic." 
Lastly, it is important to note that the Supreme Court specifically stated that its opinion did not address whether the matters of reappointment implicated privacy concerns pursuant to N.J.S.A. 10:4-12(b)(3), which requires that matters that constitute an "unwarranted invasion of individual privacy" be discussed in closed session unless the affected individual advises that such can be discussed in public.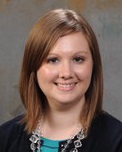 Tara St. Angelo, Esq. concentrates her practice primarily in the areas of municipal and land use law.  She was named to the NJ Super Lawyers Rising Stars list for State, Local and Municipal law by Thomson Reuters in 2017 and 2018. Contact Ms. St. Angelo at Gebhardt & Kiefer, PC at 908-735-5161 or via email.
If you have a suggestion for a future blog topic, please feel free to submit it via the Contact Us form.