NJ Supreme Court Confirms Employment-Related Settlement Agreements Can Be Redacted in Response to OPRA Requests
Mar 11, 2022 | Written by: Tara A. St. Angelo, Esq. | Share
The New Jersey Supreme Court recently clarified a public agency's obligation to produce a settlement agreement resolving a personnel disciplinary action pursuant to the Open Public Records Act ("OPRA").  In Libertarians for Transparent Government v. Cumberland County, the OPRA requestor sought a settlement agreement between Cumberland County and a corrections officer who was accused of sexual contact with an inmate.  The County denied the OPRA request, classifying the settlement agreement as a confidential personnel record exempt from disclosure.  In lieu of producing the settlement agreement, the County provided a summary of the document.  The requestor filed suit to gain access to the settlement agreement.  The trial court ordered that a redacted version of the settlement agreement be produced and the Appellate Division overturned that decision.
The Supreme Court noted that most personnel records are exempt from disclosure under OPRA.  However, N.J.S.A. 47:1A-10 provides that some personnel records or information are subject to disclosure under OPRA, including an employee's name, title, "date of separation and the reason therefor."  Therefore, the Supreme Court held that, to the extent such information appears in a settlement agreement, the agreement should be available in response to an OPRA request after appropriate redactions.  The trial court had ordered production of the settlement agreement with certain redactions, including details concerning the corrections officer's cooperation with the County prosecutor and his disciplinary infractions.  The Supreme Court did not address the nature and extent of the redactions because such issue was not appealed.
In reaching its decision to order production of the settlement agreement and award fees to the plaintiff, the Supreme Court focused heavily on the fact that the County's summary of the settlement agreement initially provided to the requestor was inaccurate.  The County states that the corrections officer was terminated from his employment due to misconduct.  However, he was actually permitted to retire with reduced service credits, as per the Police and Fireman's Retirement System (PFRS) Board.
Therefore, this case makes it clear that public agencies must release settlement agreements relating to employment matters in response to OPRA requests.  However, prior to releasing an agreement relating to disciplinary action, the public agency can redact any confidential personnel information.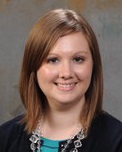 Tara St. Angelo, Esq. concentrates her practice primarily in the areas of municipal and land use law.  She was named to the NJ Super Lawyers Rising Stars list for State, Local and Municipal law by Thomson Reuters in 2017, 2018, 2019, 2020, and 2021. Contact Ms. St. Angelo at Gebhardt & Kiefer, PC at 908-735-5161 or via email.
If you have a suggestion for a future blog topic, please feel free to submit it via the Contact Us form.
Any statements made herein are solely for informational purposes only and should not be relied upon or construed as legal advice.