NJ Employers – Don't Forget to Display the New Discrimination and Family Leave Posters
Sep 29, 2022 | Written by: Noel A. Lesica, Esq. | Share
NJ employers are no doubt well-acquainted with the requirement to inform their workforce about various employment laws through the prominent display of required posters in a break room or other area where employees routinely gather and will be sure to read them.  Employers generally need not create their own posters – the government makes them available for downloading and printing – but employers must be sure to post and/or distribute them to their workforce as specific laws may require.  The New Jersey Division on Civil Rights ("NJDCR") instructs that their posters, in particular, must be printed on paper no smaller than letter size (8.5 by 11) and the text must be fully legible and easy to read. 
On August 1, 2022, the NJDCR adopted new and amended regulations concerning the requirement for employers (as well as housing providers and places of public accommodation) to display new posters describing employee rights and employer responsibilities under New Jersey's Law Against Discrimination (NJLAD) and New Jersey's Family Leave Act (NJFLA).  The press release is available here. 
To help employers understand which posters they are required to display – an obligation that varies depending upon the employer's size, whether the employer is a state or local government agency, and whether the employer is a place of public accommodation – the NJDCR has made available a flowchart (accessible at the above link under "Flowchart: Employment").  The "Employment Poster" refers to the new NJLAD poster.  Additional details of each poster are described below.
New NJLAD Poster
Protected Classes (approximately 12 categories)

While most of the content is not new or surprising to most NJ employers, the new NJLAD poster explains that discrimination and harassment in employment is prohibited based on "actual or perceived" membership in about a dozen types of protected classes, including race, religion, disability, gender identity or expression, pregnancy, marital status, domestic partnership, or civil union status.  The poster states clearly – and broadly – that "people cannot be treated differently, harassed, or otherwise discriminated against at work based on their membership in a protected class."

Law Applies to All Employers and All Aspects of Employment

The poster further explains that the NJLAD applies to all employers, regardless of size, and includes "labor unions, apprenticeship and training programs, and employment agencies."  The poster emphasizes that the law applies to "all aspects of employment," from job posting, recruitment, and interviewing, to promotion, transfer, and termination.  Virtually no aspect of the employment relationship falls outside the law's requirements.

Remedies/Invitation to Contact the NJDCR at 1-833-NJDCR4U

Lastly, the poster explains that an aggrieved employee may obtain remedies such as money damages, an order to stop the discrimination, attorney's fees "and more," informing employees to call the NJDCR if they believe they have experienced discrimination.  Employees are further informed that they cannot be retaliated against for reporting an LAD violation, filing a discrimination complaint, or otherwise exercising their rights under LAD. 
New NJFLA Poster
The New NJFLA poster advises employees that state law allows "certain employees to take up to 12 weeks of family leave in a 24-month period without losing their jobs."
Conditions for Leave

Employers covered by the law include those with at least 30 employees worldwide (they do not all have to be in New Jersey), or a government entity of any size.  To be eligible, an employee must have worked for that employer for at least one year and worked at least 1,000 hours in the past 12 months.

Protected Reasons for Family Leave – Not Employee's Own Health Condition

Protected leave is available for eligible employees to care for a child within one year of birth or placement of an adopted or foster child in the home, to care for a seriously ill loved one, or to care for a child for reasons related to a public health state of emergency.  The poster describes these three basic categories of leave as follows:

To care for or bond with a child within one year of the child's birth or placement for adoption or foster care;
To care for a family member, or someone equivalent to family, who has a serious health condition or has been isolated or quarantined due to suspected exposure to a communicable disease (such as COVID-19) during a state of emergency; and
To provide care or treatment for a child during a state of emergency if their school or place of care is closed due to an epidemic (like COVID-19) or other public health emergency.

Remedies/Invitation to Contact the NJDCR at 1-833-NJDCR4U

As with the new NJLAD poster, aggrieved employers are informed that available remedies "may include money damages, an order to stop violating the Act, adoption of new policies and procedures, attorney's fees, and more."  Employees are given a telephone number to call if they would like more information or to file a complaint, and are advised that they cannot be retaliated against "for attempting to take or taking NJFLA leave, reporting NJFLA violations, or exercising other rights under the NJFLA."
Takeaway
Not only is it important for employers to understand the full range of their legal obligations under these and other employment laws (both state and federal), but employers should also have an appreciation for what employees understand their rights to be with the help of posters like the ones addressed here.  If you have questions or need help navigating these or other employment law areas, please contact me at 908-735-5161.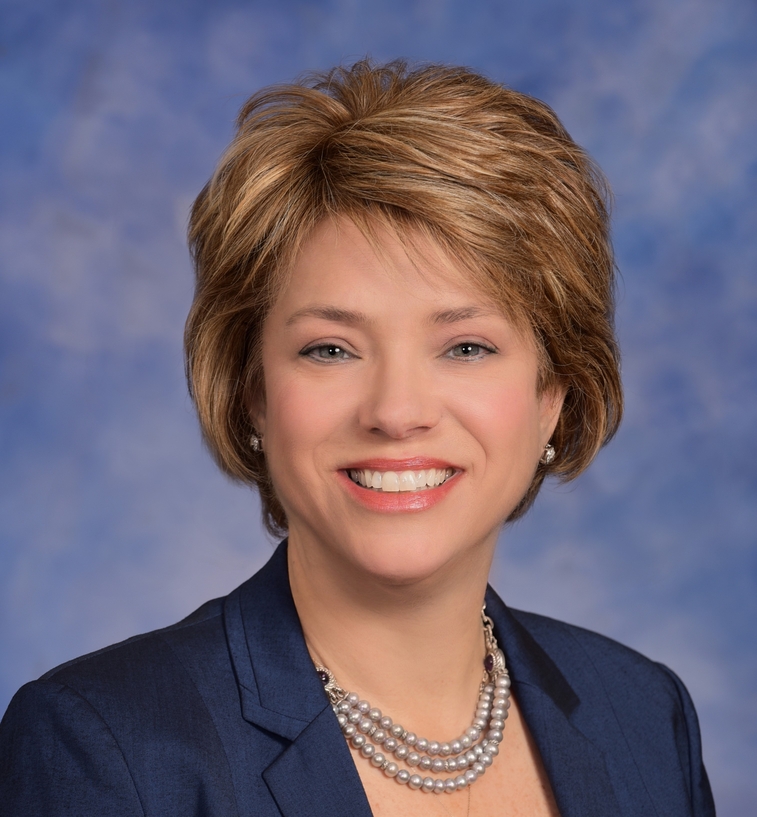 Noel A. Lesica, Esq. focuses her practice on labor and employment and general litigation.  She has experience in virtually all aspects of employment law, including investigating and addressing claims involving sexual and other forms of unlawful harassment and discrimination, retaliatory practices, wage and hour violations, pay equity violations, leave entitlements under federal, state and local law, and restrictive covenants.  Ms. Lesica has also advised clients on a wide range of compliance issues related to COVID-19. 

If you have a suggestion for a future blog topic, please feel free to submit it via the Contact Us form.
Any statements made herein are solely for informational purposes only and should not be relied upon or construed as legal advice.