NJ Court Holds That OPRA Requests Must be Submitted to Public Entity's Records Custodian, Even If Parties are Involved in Pending Litigation
Aug 12, 2022 | Written by: Tara A. St. Angelo, Esq. | Share
Most records custodians for public entities have undoubtedly encountered an Open Public Records Act (OPRA) request from an individual plaintiff or attorney engaged in a lawsuit against the public entity.  A New Jersey Court addressed such a request for the first time in S.W. v. Elizabeth Board of Ed., (June 2022).  Specifically, the Court held that an OPRA request submitted to the public agency's attorney hired as an outside vendor is invalid because OPRA requires a request for access to a government record to be "in writing and hand-delivered, mailed, transmitted electronically or otherwise conveyed to the appropriate custodian." N.J.S.A. 47:1A-5(g).
In this case, the plaintiff/requestor was involved in a lawsuit against the defendant Board of Education.  While the lawsuit was pending, the plaintiff/requestor submitted an OPRA request to the Board's attorney, an outside vendor.  The Court held that the request as submitted to the attorney was invalid, as the attorney was not the records custodian.  Additionally, the attorney was not obligated to forward the request to the Board's records custodian because he was not an "officer or employee" pursuant to N.J.S.A. 47:1A-5(h).
The Court also addressed an issue of first impression: whether Rule of Professional Conduct ("RPC") 4.2 prohibits a party involved in a lawsuit with a public entity from submitting an OPRA request to such public entity.  RPC 4.2 forbids a lawyer representing a client from "communicat[ing] about the subject of the representation with a person the lawyer knows, or by the exercise of reasonable diligence should know, to be represented by another lawyer in the matter . . . unless the lawyer has the consent of the other lawyer, or is authorized by law or court order to do so…"  The Court held that RPC 4.2 does not prohibit OPRA requests during the course of pending litigation and, in fact, RPC contains an exemption for "a citizen's right of access to government decision makers."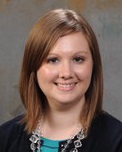 Tara St. Angelo, Esq. concentrates her practice primarily in the areas of municipal and land use law.  She was named to the NJ Super Lawyers Rising Stars list for State, Local and Municipal law by Thomson Reuters in 2017, 2018, 2019, 2020, and 2021. Contact Ms. St. Angelo at Gebhardt & Kiefer, PC at 908-735-5161 or via email.
If you have a suggestion for a future blog topic, please feel free to submit it via the Contact Us form.
Any statements made herein are solely for informational purposes only and should not be relied upon or construed as legal advice.