Employers, Teens, and Parents/Guardians: Be Aware of Child Labor Laws as Summer Approaches
May 13, 2022 | Written by: Sharon M. Flynn, Esq. | Share
As the last days of school approach and the summer months draw nearer, many teenagers will be returning to the work force.  New Jersey takes the safety and protection of its minors who work these summer jobs very seriously, and the New Jersey Department of Labor cracks down hard on child labor violators.   Therefore, it is important for employers, teenagers, and parents/guardians to be familiar with New Jersey's Child Labor Laws.
At the outset, summer employers must ensure that all minors under the age of 18 have an employment certificate, also known as "working papers," or a special permit (for agriculture, newspaper carrier, or theatrical employment).  Minors need working papers for each employer, even if they are employed by family members or employed for school-sponsored education experiences, apprenticeships, and/or paid structured learning experiences.  Further, these working papers must be properly completed.  The employer must complete the employment information and sign the promise of employment. The minor's parent/guardian must then sign the working papers, authorizing employment.  The worker's school district must then obtain a physical/medical exam of the student and have its designated school official review and issue the working papers, assuming the official is satisfied that the working conditions and hours will not interfere with the student's education or damage the student's health.  The official then sends a copy of the working papers to the Division of Wage and Hour Compliance to ensure compliance with New Jersey's Child Labor Laws.  Each of these sections must be properly completed or the working papers will not be considered bona fide working papers and can generate a penalty by the New Jersey Department of Labor.
Further, as of January 1, 2022, the New Jersey minimum wage is $13.00 per hour for most workers, including summer employees.  Most employees have minimum wage protection under the law.  There are exceptions to New Jersey's mandatory minimum wage, however, and employees ages 18 and under in certain occupations, such as in-home childcare, may be entirely exempt.  Conversely, a minor is always entitled to minimum wage pay in the following industries:  retail/mercantile; food service (restaurant); hotel/motel; beauty culture; laundry/cleaning/dyeing; light manufacturing apparel; and first processing of farm products. 
New Jersey's Child Labor Laws also protect workers under the age of 18 by limiting the number of hours they can work, imposing restrictions on the types of work they can perform, and restricting where they can work.  For example, minors must be given a 30-minute meal break after 5 continuous hours of work.  Further, minors under 16 years old are not permitted to use power-driven machinery, including power tools, power lawn mowers, power woodworking machinery, and metal working tools.  In addition, minors under 16 years of age are not permitted to work at any establishment where alcoholic liquors are distilled, rectified, compounded, brewed, manufactured, bottled, or sold for consumption on the premises, while minors who are 16 years of age or older are permitted to work at such establishments as long as they do not prepare, sell, or serve alcoholic beverages. 
Along these same lines, it is also important that summer employers educate their minor employees about their anti-drug and alcohol policies, and have them provide a written acknowledgement that they received the policies.  In addition, employers must also guard against the possibility of sexual harassment of minors by adults, as well as other forms of sexual misconduct.  Summer employers should also teach their minor employees that they can refuse an order to work in an unsafe condition without the fear of being terminated. 
If you are an employer or parent/guardian of a minor and you have any questions or concerns about New Jersey's Child Labor Laws, especially with the summer months approaching, please reach out to one of our employment lawyers and we would be happy to assist you.  
Update:  since this blog was published, new legislation has been signed to modify minors' working hours, provide them with more flexible workdays, and ease the process to obtain working papers.  Bill A-4222 was signed by Governor Murphy on July 1, 2022.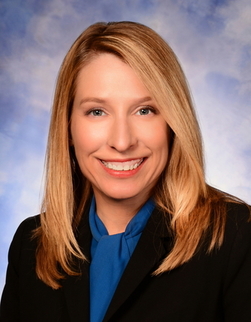 Sharon M. Flynn, Esq. is a partner with Gebhardt & Kiefer, PC, and practices primarily in the areas of general litigation, employment law, and insurance defense.

If you have a suggestion for a future blog topic, please feel free to submit it via the Contact Us form.
Any statements made herein are solely for informational purposes only and should not be relied upon or construed as legal advice.