New Legislation Relaxes Some of NJ's Child Labor Laws Just in Time for Summer
Jul 6, 2022 | Written by: Sharon M. Flynn, Esq. | Share
On July 1, 2022, Governor Murphy signed new child labor legislation (Bill A-4222) just in time for this summer.  The new law creates permanent new working hours for New Jersey minors, greatly improves the cumbersome process for teenagers to obtain working papers, and provides minors more flexibility during their workdays.
Previously, and as noted in my blog entitled, "Employers, Teens, and Parents/Guardians: Be Aware of Child Labor Laws as Summer Approaches," all minors under the age of 18 were required to have an employment certificate, known as "working papers," for each employer, and the minor's school district had to then obtain a physical/medical exam of the student and have its designated school official review and issue the working papers.  Under the new law, school districts are removed from the process of issuing working papers.  Instead, a centralized database within the Department of Labor will be established to register minors and employers, and minors will no longer be required to obtain working papers for each employer.  Rather they will only need a one-time, online authorization.  
In addition, the law permanently expands the workweek for 16- and 17-year-olds from 40 hours a week to 50 hours. It also allows 16- and 17-year-olds to work up to 10 hours per day in the summer, rather than having their workdays capped at 8 hours. 
The new law also adds more flexibility to break requirements by increasing the amount of time a minor may work before a break is required from five hours to six hours.
Further, although this law removes the need for parental consent for a minor to work, it does allow a parent or legal guardian of a minor that has registered with the database the opportunity to opt-out of extended summer working hours.  For example, the law permits the parent or legal guardian of a 14- or 15-year-old to prevent the minor from working past 7 p.m. on any given night.  Likewise, the parent or legal guardian of a 16- or 17-year-old may opt the minor out of working past 11 p.m. on any given night.  Any opt-out submitted by a parent or legal guardian is binding on an employer and covers the whole summer. 
The new law is expected to help alleviate the long lines at establishments at some of our favorite summer locations due to lack of staff.  It should also help address the current workforce crisis, especially as hospitality and retail businesses get busier over the summer.
Please feel free to reach out to one of our employment lawyers should you have any questions regarding this new law or any child labor laws.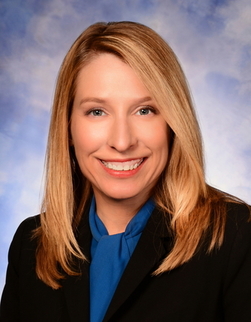 Sharon M. Flynn, Esq. is a partner with Gebhardt & Kiefer, PC, and practices primarily in the areas of general litigation, employment law, and insurance defense.

If you have a suggestion for a future blog topic, please feel free to submit it via the Contact Us form.
Any statements made herein are solely for informational purposes only and should not be relied upon or construed as legal advice.