Distinguishing Unprofessional Behavior from Discriminatory Behavior that Violates the NJ Law Against Discrimination
May 24, 2022 | Written by: Noel A. Lesica, Esq. | Share
Workplace behavior by bartenders was the subject of an interesting unpublished NJ Appellate Division decision last month.  In Bouziotis v. Iron Bar, LLC and Darrell Remlinger, A-27028-20 (App. Div. April 19, 2022), the court affirmed the dismissal on summary judgment of a plaintiff's New Jersey Law Against Discrimination ("LAD") claims against her former employer, the Iron Bar.
The plaintiff, a part-time bartender, claimed one of her managers (who was also a partial owner) refused to call her by her proper name, preferring instead to call her names used to describe someone with "an oversized posterior."  The manager used these "nicknames" to refer to plaintiff on the weekly work schedule, and also occasionally wrote them in place of plaintiff's name on her pay envelopes.  The plaintiff claimed she did not enjoy being referred to by these nicknames, and testified that she did not consider herself overweight – weighing only 110 pounds – nor did she consider her posterior as being "oversized."  Nevertheless, the plaintiff testified that the nicknames made her self-conscious, and caused her to become anxious and depressed.
Aside from the use of the nicknames, the plaintiff testified at deposition that the work environment generally was "fun," with lots of joking around.  Further, most of the Iron Bar's bartenders, approximately 80%, were female.
In February 2017, the plaintiff complained to the general manager that the manager kept referring to her by these "nicknames."  According to the plaintiff, her complaints did not cause the manager to change his behavior.  She did not confront him and ask that he stop referring to her by these nicknames and instead call her by her given name.  The plaintiff acknowledged at deposition that these nicknames did not affect her ability to perform her job or alter her conditions of employment. 
About fifteen months later, the plaintiff resigned from the bar, giving management two weeks' notice.  The plaintiff did not explain in her resignation letter why she was leaving or complain about any discrimination or harassment. 
Notably, five of the plaintiff's coworkers – three men and two women – submitted certifications in support of the bar's motion to dismiss her complaint.  According to these employees, the plaintiff used language and made comments at work that could be considered "vile."  The plaintiff supposedly cursed, told sexual jokes, danced inappropriately, and posed for provocative pictures.  Further, the manager accused of using the nicknames claimed that the plaintiff called him names as well.  When the plaintiff was asked about her own behavior at deposition, she responded that she did not recall engaging in such behavior.  The court aptly summarized the unprofessional work environment:
"From the record, we discern the parties are familiar with the pejorative language and boorish conduct pervading Iron Bar's atmosphere.  According to the undisputed facts of record, plaintiff frequently used inappropriate language while working at Iron Bar.  Some of the language and name-calling invoked by plaintiff was worse than anything uttered by [her manager]."  (Op. at p. 5) (emphasis added).
In affirming the lower court's dismissal of the plaintiff's LAD claim, the court explained what facts a plaintiff must demonstrate to prove she was harmed by a legally actionable "hostile work environment."  A plaintiff must show that the behavior complained about (1) would not have occurred but for the plaintiff's gender; or was her claim  (2) was "severe or pervasive" enough to make a (3) reasonable woman believe that (4) the employment conditions have been altered and the working environment hostile or abusive.  (Op. at p. 10) (citing Griffin v. City of East Orange, 225 N.J. 400, 413-414 (1993) (quoting Lehman v. Toys 'R' Us, 132 N.J. 587, 603-04 (1993)). 
The court found that the plaintiff's proofs failed on the first prong.  The plaintiff was unable to show that the "nicknames" used to refer to her were related in any way to her gender.  "It is undisputed that [the manager] used the [nicknames] when addressing both men and women at the Iron Bar."  (Op. at p. 11).   The plaintiff herself admitted that the nickname she was called was not gender-based.  Further, employees at the bar frequently called each other by these nicknames instead of their given names. 
Additionally, even if the plaintiff could prove the nicknames were motivated by gender animus, she would not be able to show that the behavior at issue created a "hostile" work environment.   "Merely offensive" comments are not enough to establish such a claim, nor are employees "entitled to a perfect workplace, free of annoyances and colleagues [they might find] disagreeable."  (Op. at p. 11) (citing Herman v. Coastal Corp. 348 N.J. Super. 1, 23 (App. Div. 2002)(citation omitted)).
Under a "totality of circumstances" analysis, the Appellate Division concluded that the trial court correctly found the use of nicknames insufficiently severe or pervasive to sustain a hostile work environment claim under the case law.  The court further instructed that "unprofessional" behavior, while not appropriate in a workplace, is different from discriminatory behavior that is legally actionable.  "Insults and impolite comments. . . are generally insufficient to establish a hostile work environment under the LAD."  (Opinion at 13) (citing Taylor v. Metzger, 152 N.J. 490, 500-502 (1998)). 
The Appellate Division ultimately concluded that plaintiff's own "offensive and inappropriate behavior" undermined her LAD claim, and that no reasonable juror could find she was exposed to a gender-based hostile work environment.
If you have questions or concerns about potential violations of the LAD in your work environment, please contact one of the experienced employment attorneys at Gebhardt & Kiefer for assistance.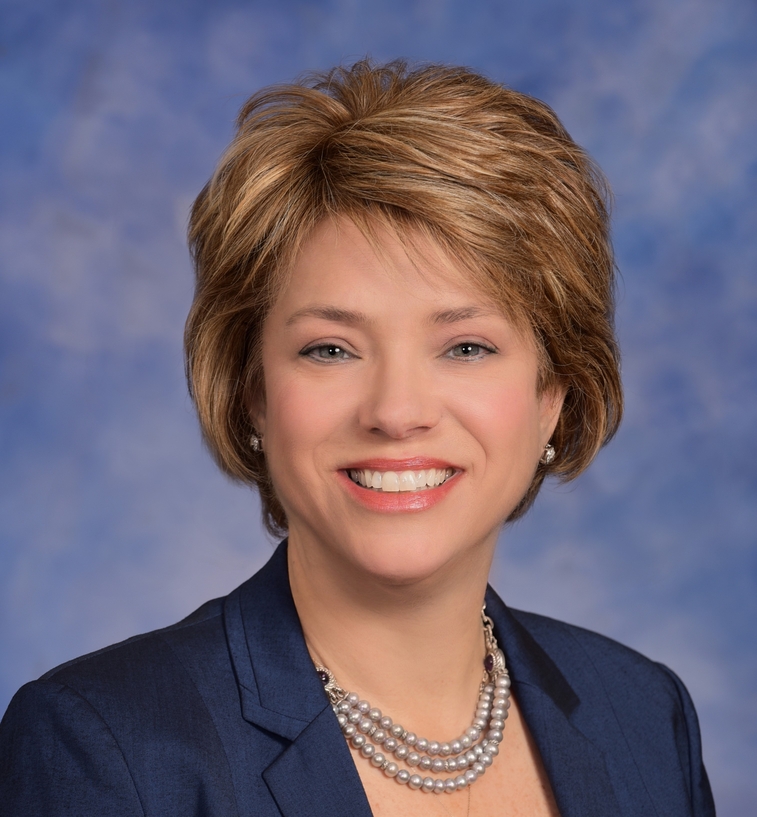 Noel A. Lesica, Esq. focuses her practice on labor and employment and general litigation.  She has experience in virtually all aspects of employment law, including investigating and addressing claims involving sexual and other forms of unlawful harassment and discrimination, retaliatory practices, wage and hour violations, pay equity violations, leave entitlements under federal, state and local law, and restrictive covenants.  Ms. Lesica has also advised clients on a wide range of compliance issues related to COVID-19. 

If you have a suggestion for a future blog topic, please feel free to submit it via the Contact Us form.
Any statements made herein are solely for informational purposes only and should not be relied upon or construed as legal advice.