Appellate Division Limits Access to Certain Public Employee Settlement Agreements Under OPRA
Sep 29, 2022 | Written by: Tara A. St. Angelo, Esq. | Share
The Open Public Records Act (OPRA) exempts from disclosure "the personnel or pension records of any individual in the possession of a public agency, including but not limited to records relating to any grievance filed by or against an individual…"  N.J.S.A. 47:1A-10.  Public agencies often rely on this exemption to deny the release of settlement agreements pertaining to employment disputes.  However, New Jersey Courts have narrowed the application of this exemption. 
It has long been held that settlements resolving civil litigation, even with employees, are subject to disclosure under OPRA.  Asbury Park Press v. Cnty. of Monmouth, 406 N.J. Super. 1 (App. Div. 2009).  Recently, in Libertarians for Transparent Gov't v. Cumberland County, 250 N.J. 46, 54 (2022), the New Jersey Supreme Court found that OPRA required that "[a] settlement agreement that includes...details [about the reasons for an employee's separation from government service] must...be made available to the public once it is redacted."  Therefore, it is clear that settlement agreements resulting from litigation are subject to disclosure and portions of settlement agreements settling internal disciplinary actions detailing an employee's reason for separation are subject to disclosure.
The NJ Appellate Division in Shurin v. Bd. Of Education of Hudson County, (App. Div. Sept. 26, 2022) found that a settlement agreement with an employee settling an internal dispute that only resulted in a monetary payment and not separation or termination was exempt from disclosure under OPRA as a personnel record pursuant to N.J.S.A. 47:1A-10.  Therefore, the Appellate Division has placed a limit on what types of settlement agreements pertaining to employment matters are subject to disclosure under OPRA.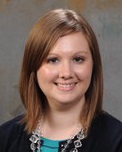 Tara St. Angelo, Esq. concentrates her practice primarily in the areas of municipal and land use law.  She was named to the NJ Super Lawyers Rising Stars list for State, Local and Municipal law by Thomson Reuters in 2017, 2018, 2019, 2020, and 2021. Contact Ms. St. Angelo at Gebhardt & Kiefer, PC at 908-735-5161 or via email.
If you have a suggestion for a future blog topic, please feel free to submit it via the Contact Us form.
Any statements made herein are solely for informational purposes only and should not be relied upon or construed as legal advice.