Appellate Division Determines Planning Board Can Properly Consider Variance from "Building Coverage" as Bulk Variance
Feb 25, 2022 | Written by: Tara A. St. Angelo, Esq. | Share
In MSO, Inc. and 208 Glen Rock Assoc., LLC v. Glen Rock Borough Planning Board, et al. (Docket No. A-3430-19; decided Feb. 18, 2022), the NJ Appellate Division upheld the decision of the Glen Rock Planning Board (the "Board") to approve a site plan application with bulk variances for building coverage to construct a self-storage facility.  The defendant, SS Glen Rock, LLC ("Defendant LLC") owned a parcel of land in an industrial zone and proposed to demolish the existing structure and build a self-storage facility.  After the Planning Board denied the defendant's first application to construct a five-story facility, the defendant filed a second application to construct a three-story facility.  The plaintiff, an adjacent property owner, opposed the application.  On appeal to the Superior Court, the plaintiff argued (among other things) that the Board lacked jurisdiction and consideration of the application was barred by res judicata. 
With regard to the Board's jurisdiction, the plaintiff argued that the requested variance for building coverage is the equivalent of a request for a variance pertaining to floor area ratio, which requires a variance pursuant to N.J.S.A. 40:55D-70(d)(4) within the exclusive jurisdiction of the Zoning Board of Adjustment.  The Appellate Division held that the definition of "building coverage" in the municipal code was different from the definition of "floor area ratio" set forth in the Municipal Land Use Law (N.J.S.A. 40:55D-4).   The Appellate Division continued that a municipal zoning ordinance was permitted to use other ratios or regulatory techniques to regulate intensity of land use.
The Appellate Division further found that the second application was sufficiently different in size and scope and was not precluded by res judicata.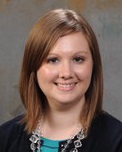 Tara St. Angelo, Esq. concentrates her practice primarily in the areas of municipal and land use law.  She was named to the NJ Super Lawyers Rising Stars list for State, Local and Municipal law by Thomson Reuters in 2017, 2018, 2019, 2020, and 2021. Contact Ms. St. Angelo at Gebhardt & Kiefer, PC at 908-735-5161 or via email.
If you have a suggestion for a future blog topic, please feel free to submit it via the Contact Us form.
Any statements made herein are solely for informational purposes only and should not be relied upon or construed as legal advice.