Appellate Division Applies Common Interest Doctrine to Deem Email Exempt from OPRA Disclosure
Feb 16, 2022 | Written by: Tara A. St. Angelo, Esq. | Share
The NJ Appellate Division recently upheld a municipality's refusal to disclose an email pursuant to an Open Public Records Act ("OPRA") request where the email was subject to the attorney-client privilege but copied a third party.  Underwood Props., LLC v. City of Hackensack, A-0044-20 (Decided January 24, 2022).
The OPRA request at issue concerned emails pertaining to zoning determinations and ordinances adopted by the City of Hackensack in connection with a redevelopment plan.  On appeal, the requestor argued that the municipality had waived the attorney-client privilege on a certain email by copying the municipality's financial planner.  The requestor also challenged the trial court judge's award of only partial attorney's fees.
The Appellate Division agreed with the trial court that the email was privileged.  The Appellate Division relied on the common interest exception and held that a communication with a third party may still be attorney-client privileged if "(1) the disclosure is made due to actual or anticipated litigation; (2) for the purposes of furthering a common interest; and (3) the disclosure is made in a manner not inconsistent with maintaining confidentiality against adverse parties.'" (citing Laporta v. Gloucester Cnty. Bd. of Chosen Freeholders, 340 N.J. Super. 254, 262 (App. Div. 2001).  The Court noted that there was no indication the email was meant to be public and that the alleged third party was copied in his official capacity as the municipality's financial planner.
The Appellate Division further upheld the trial court judge's calculation of attorney's fees, finding that the trial court judge "

performed a qualitative analysis of the plaintiff's counsel's billing in reducing the lodestar figure."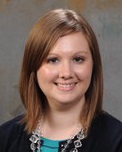 Tara St. Angelo, Esq. concentrates her practice primarily in the areas of municipal and land use law.  She was named to the NJ Super Lawyers Rising Stars list for State, Local and Municipal law by Thomson Reuters in 2017, 2018, 2019, 2020, and 2021. Contact Ms. St. Angelo at Gebhardt & Kiefer, PC at 908-735-5161 or via email.
If you have a suggestion for a future blog topic, please feel free to submit it via the Contact Us form.
Any statements made herein are solely for informational purposes only and should not be relied upon or construed as legal advice.