When Does "HO-HO-HO" Become "WOE, WOE, WOE"? Top 10 Ways to Prevent Your Company Holiday Party from Turning into Potential Litigation
Dec 8, 2015 | Written by: Deborah B. Rosenthal, Esq. | Share
While many companies sponsor holiday parties, the consumption of alcohol, coupled with dancing and a casual environment, can lead to various types of possible internal complaints and lawsuits. Here are ten tips to help your company avoid litigation:
"Bad Santa" - If your company does a "Secret Santa" or gift exchange, remind your employees that "X -rated" or risqué gifts are unacceptable.
"Dirty Dancing" - At an event that is just for staff and will have music and dancing, avoid having the DJ or band play slow/romantic songs.
"Know When to Say When" (Dram Shop Liability) - If alcohol is being served, consider holding the event at a bar or restaurant, where the alcohol will be served by professional servers and/or waiters, who have been trained to monitor alcohol intake and cut off anyone they perceive has had enough to drink. 
Dram Shop Issue #2 - If alcohol is being served at an off-premises event, consider giving your employees a limited number of drink tickets. Any other alcohol would have to be paid for by the employees.
Dram Shop Issue #3 - At an off-premises event, consider providing food and soft drinks and requiring the employees to purchase their own alcohol.  
Dram Shop Issue #4 - Discourage employees from drinking excessively, and stop serving anyone who appears visibly intoxicated.  Consider designating certain management level employees who are exempt from overtime as "spotters," to keep an eye out for co-workers who may have had too much to drink. Also, encourage employees to use designated drivers and provide alternative forms of transportation, such as free taxis.
"It's a Family Affair" - Consider having a "family friendly" event and inviting spouses and children of your employees.
Wage/Hour Claim Issue #1 (Fair Labor Standards Act [FLSA]) - To avoid wage and hour claims by employees who are not exempt from overtime, make sure all employees know that attendance at the party is voluntary.
Wage/Hour Issue #2 - Avoid engaging in business matters during the after-hours event to help circumvent any wage and hour claims.
Insurance - Check with your insurance agent to verify that you have appropriate insurance coverage for this type of event.
Following the above guidelines can help to minimize your litigation worries while allowing you and your employees to have a relaxing and enjoyable holiday party. Happy Holidays and Happy New Year!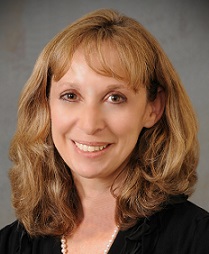 Deborah B. Rosenthal, Esq. of Gebhardt & Kiefer, PC can provide your company with assistance on this and other employment law topics. Contact Ms. Rosenthal at 908-735-5161 or via email.