What is a Real Estate Partition Action?
Mar 2, 2021 | Written by: Daniel S. Makoski, Esq. | Share
A partition action is a lawsuit seeking to divide a piece of property between multiple joint owners. The preferred remedy of a partition action is to divide the property into multiple smaller pieces of property. However, this is often not an option and the Court will instead order the property be sold and the net proceeds divided.  During a partition action, the Court will first encourage the parties to reach a settlement whereby one owner purchases the interests of the other owner(s). But when the owners cannot agree on a settlement, the Court will appoint a realtor to sell the property.  The realtor's role is to sell the property for the maximum value, balanced against a need to do so quickly. Often a partition sale does not result in the absolute highest possible value because of the desire to complete the sale more quickly than a traditional sale.
Common scenarios where a partition action is appropriate include business partners who no longer wish to continue owning an investment property together, a couple who purchased property together and never married and who no longer wish to be together, or family-owned properties that are not providing the same benefits they once did. Partition actions can move quickly, and having experienced legal counsel can help to ensure the property is physically divided equally or the proceeds from sale are maximized.
Often a partition sale also includes a demand for other relief. It may include a demand for payment of rent related to one owner's exclusion from the property; for the return of personal property; or for reimbursement of expenses related to the action. At Gebhardt & Kiefer, we have attorneys who are experienced in pursuing and defending partition actions and are prepared to advise you in these cases.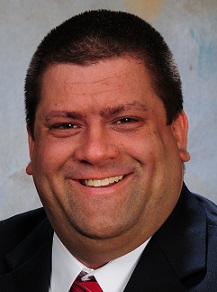 Daniel Makoski, Esq., is an associate with Gebhardt & Kiefer, PC, and practices primarily in the areas of tax planning, tax controversy, transactional business matters, wills, trusts, and estate planning.  He was named to the NJ Super Lawyers Rising Stars list in the practice of Estate Planning & Probate in 2015, 2016 and 2017. Contact Mr. Makoski for a consultation at 908-735-5161 or via email.

If you have a suggestion for a future blog topic, please feel free to submit it via the

 

Contact Us

 

form.
Any statements made herein are solely for informational purposes only and should not be relied upon or construed as legal advice.