The Important of Due Diligence When Buying or Selling a Business
Jul 20, 2018 | Written by: Daniel S. Makoski, Esq. | Share
When you are looking to buy a business, expand your existing business via a merger or acquisition, or retire and sell your business, the need for a thorough review of the company that is buying yours, or the company that you are buying, can never be overstated.
Acquiring a Business
Whether buying a business individually or merging your existing business with another, the due diligence period is one of the most important periods of the acquisition.  This is when you learn about all the skeletons.  For example, you may learn that the finances aren't as strong as originally proffered; that potential lawsuits lay in wait; or that employment discrimination or injury claims are being handled internally. 
Some of the areas of importance that need to be reviewed with a fine-tooth comb include:
Tax returns and financial statements
Contracts (long-term and short-term)
Proofs of ownership (titles, bills of sale, etc.)
Employee retirement benefits (will you be taking on an unfunded liability?)
Loans with secured assets
Shareholder or Partnership Agreements
Selling a Business
The sale of your business also comes with a due diligence period, and while the buyer will certainly ask questions (see above), as the seller you need to gather information as well.
If the buyer is seeking your continued involvement in the business, you will need to know about the buyer's business history. Has he or she ever operated a similar business? Was it successful?
If the buyer is asking you to finance the sale, what is the buyer's credit history, and what level of risk are you comfortable with?
If there will be no payment to you, and the sale of your business will be in exchange for stock or membership units of the acquiring company, you may want to treat the transaction as if you are a buyer.  You would be prudent to review the buyer's tax returns, financial statements, shareholder/partnership agreements, etc.  Because you would be joining an existing business, you will be tied in part to the prior agreements that you had no chance to negotiate.  Knowing what these agreements mean for you is important long before the actual sale of your business.
If you would like legal assistance with a business purchase, merger, acquisition, or sale, please feel free to contact me.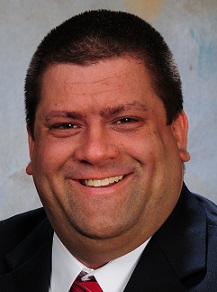 Daniel Makoski, Esq., is an associate with Gebhardt & Kiefer, PC, and practices primarily in the areas of tax planning, tax controversy, transactional business matters, wills, trusts, and estate planning.  He was named to the NJ Super Lawyers Rising Stars list in the practice of Estate Planning & Probate in 2015, 2016, 2017 and 2018. Contact Mr. Makoski for a consultation at 908-735-5161 or via email.
If you have a suggestion for a future blog topic, please feel free to submit it via the Contact Us form.