The Impact of Daniel's Law on Local Municipalities
Mar 5, 2021 | Written by: Matthew P. Lyons, Esq. | Share
In November 2020, the State of New Jersey enacted Daniel's Law, which aims to provide privacy protection to those who protect all of us (judges, prosecutors, and law enforcement officers).
This noble legislation was born from the horrific tragedy wherein Daniel Anderi, the 20-year-old son of United States District Judge Esther Salas, was brutally murdered by a man who obtained the judge's address through public records.
The implementation of Daniel's Law presents a difficult analysis regarding potential Open Public Records Act (OPRA) requests. Put concisely, the new law requires public records to shield and/or redact information regarding the addresses of current and former judges, prosecutors, and law enforcement officers.  And the law does not limit this protection to local officials. Therefore, all municipal, county, state and federal judges, prosecutors, and law enforcement officers, both current and retired, are entitled to protection under this statute.
There is no simple answer as to how municipal governments are to ascertain all such individuals within the municipality.
Municipal Clerks often get OPRA requests for property records and/or have such records available online.  Until the conflict between the protections of this new law and our existing obligations and responsibilities under OPRA are resolved, municipalities should exercise extreme caution with regard to these blanket requests. Upon receipt of such requests, it is advisable for municipalities to contact their municipal attorneys.
Groups representing municipalities and counties are currently addressing this conflict with the New Jersey Attorney General, with the hope that a comprehensive list of the individuals entitled to protection under the statute will be created by the Attorney General and forwarded to municipal clerks to enable a feasible implementation of this important statute.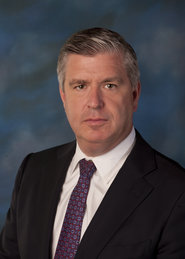 Matthew P. Lyons, Esq. is a partner with Gebhardt & Kiefer, PC.  He concentrates his practice on civil litigation, primarily in the areas of insurance defense, civil rights, and representation of municipal government and other public entities. Contact Mr. Lyons at 908-735-5161 or via email.
If you have a suggestion for a future blog topic, please feel free to submit it via the Contact Us form.
Any statements made herein are solely for informational purposes only and should not be relied upon or construed as legal advice.