Should I Sign a Prenuptial Agreement Before Getting Married?
Oct 26, 2015 | Written by: Diana N. Fredericks, Esq. | Share
While premarital agreements can be welcome and useful, before signing one you should consult with an attorney who practices family law and is readily familiar with these types of agreements in your jurisdiction.
Most couples do not enter a marriage believing they will be divorced. Therefore, they may be easily persuaded to sign a prenuptial agreement that is not in the best interest of one or both parties. If an agreement is drafted without a knowledgeable attorney advocating for each party's interest, the consequences of signing it can be severe both emotionally and financially. For example, parties may agree to a waiver of spousal support or a waiver of an investment to which they may have otherwise been entitled. It is not a wise decision to "risk it" or think you can "fight about it later." Instead, hiring legal counsel to advocate on your behalf allows you to ensure that the prenup is fair and reasonable. Protecting your interests up front is also far more efficient and economical than challenging the agreement after the fact, which can be difficult and expensive, especially during an emotional divorce.
When one party is asked by the other to sign a prenup, the party being asked may have mixed emotions. To the extent possible, one should try to set aside the emotional aspects surrounding a prenup and attempt to enter into the negotiations in a businesslike manner. This is another reason that good legal counsel is vital.
There are also circumstances and facts that make a prenup important and necessary, such as where a party has been previously married and had an acrimonious divorce, or where parties have children from a prior relationship and want to ensure certain life insurance goes to the children, and so on.
Prenups can become quite complicated when one party wants to protect certain assets, such as a home that he or she brings into the marriage.   What happens if both parties use their incomes earned during the marriage to pay for the carrying costs associated with the home? What happens if someone comes to the marriage with an IRA, but continues to contribute to the IRA with monies earned during the marriage? The various scenarios are infinite and can become fairly complex. An experienced attorney can help a party evaluate the scenarios and arrive at a sound solution.
In New Jersey, prenuptial agreements are valid and enforceable. Prenuptial agreements can be utilized to address:
The rights and obligations of each of the parties to property
The modification or elimination of spousal support
The making of a will or trust
The ownership rights and disposition of life insurance benefits
Choice of law governing the agreement
Any other matter so long as it does not violate public policy
Additionally, a premarital agreement will not be enforceable if the party seeking to set aside the agreement can prove, by clear and convincing evidence, that:
They executed the agreement involuntarily
The agreement was unconscionable when it was executed because the party seeking that the agreement be set aside:

Was not provided full and fair disclosure of the earnings, property and financial obligations of the other party;
Did not voluntarily and expressly waive, in writing, any right to disclosure of the property or financial obligations of the other party beyond the disclosure provided;
Did not have, or reasonably could not have had, an adequate knowledge of the property or financial obligations of the other party; or
Did not consult with independent legal counsel and did not voluntarily and expressly waive, in writing, the opportunity to consult with independent legal counsel.
Prenuptial agreements certainly have their uses, but can be complex and have very specific requirements to be enforceable in the event of a future divorce. If you are asked to sign a prenup or believe that a prenup may be appropriate in your situation, it is imperative that you contact legal counsel early in your engagement, or well in advance of entering into marriage.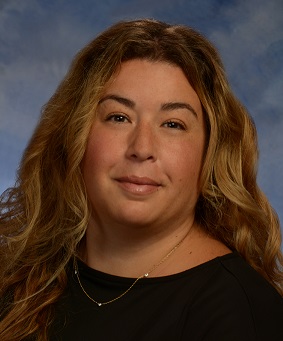 Diana Fredericks, Esq., is a partner with Gebhardt & Kiefer, PC and devotes her practice solely to family law matters, which includes preparing, negotiating, enforcing and challenging prenuptial agreements. Contact Ms. Fredericks for a consultation at 908-735-5161 or via email. In 2015, Ms. Fredericks was named to the NJ Super Lawyers Rising Stars list in the practice of family law by Thomson Reuters, and to the 2015 New Leaders of the Bar list by the New Jersey Law Journal.