Sexual Assault Survivor Protection Act to Become Effective in May 2016
Mar 15, 2016 | Written by: Diana N. Fredericks, Esq. | Share
A new law to expand protection for NJ victims of domestic violence, the Sexual Assault Survivor Protection Act of 2015, was signed by Governor Christie in November 2015 and will become effective in May 2016. This law broadens the definition of victims eligible for protective orders to include victims not previously covered under the Prevention of Domestic Violence Act of 1991.
Under the existing Prevention of Domestic Violence Act of 1991, a victim of domestic violence is a person protected by the Act and includes any person who is: (1) 18 years of age or older; (2) an emancipated minor who has been subjected to domestic violence by a spouse, former spouse, or any other person who is a present or former household member; or (3) regardless of age, subjected to domestic violence by a person with whom the victim has had a child in common or with whom the victim has had a dating relationship.

However, the new Sexual Assault Survivor Protection Act will specifically apply to cases in which the victim does not have a domestic relationship with the perpetrator and he or she decides not to file a criminal complaint.  Victims of nonconsensual sexual contact, sexual penetration, lewdness, or attempts of such acts, will be permitted to apply for a temporary protective order with the Superior Court, even if they do not meet the previous qualifying relationship criteria. However, unlike a "traditional" restraining order, applications may only be filed at the courthouse and not through the police.
The protective order will prohibit an offender from entering a victim's residence, school or place of employment, and can require an offender to stay away from places where the victim frequently visits. This may have serious and significant consequences, as the alleged perpetrator may not be permitted to return to school/college.
Under the law, the Administrative Office of the Courts will establish and maintain a central, confidential registry of all protective orders, which will be available to certain law enforcement and child protection officers.
There are criminal implications and potential consequences for a person who violates such an order. Some examples include being charged with a criminal offense, up to 18 months in prison, and a maximum of a $10,000 fine. Under the law, a person convicted of a second or subsequent non-indictable offense will be required to serve a minimum of 30 days in prison. A person who violates a Restraining Order (temporary or final) may be imposed with similar quasi- criminal consequences as well. The implications are significant and are just one of the reasons good legal representation is absolutely necessary.
If a victim is under 18 years old,  has a developmental disability, a mental illness, or defect that impairs his/her ability in providing consent, the court will allow a parent or guardian to file an application on the victim's behalf.
As is the case with new law, we have yet to see the impact this may have on our community.   There is also an interesting question as to how this may or may not impact one's fifth amendment right against self-incrimination.   We will be monitoring this in the upcoming months to see how the Courts handle these types of new applications. As news becomes available and precedence set, we will share that information. Stay tuned…
Resources:
http://www.njleg.state.nj.us/2014/Bills/S3000/2686_I1.PDF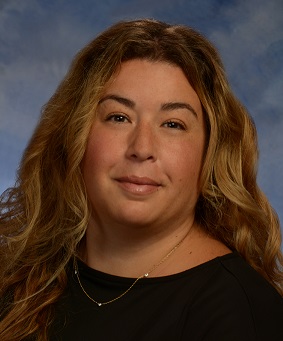 Diana Fredericks, Esq., is a partner with Gebhardt & Kiefer, PC and devotes her practice solely to family law matters. Contact Ms. Fredericks for a consultation at 908-735-5161 or via email. Ms. Fredericks was named to the NJ Super Lawyers Rising Stars list in the practice of family law by Thomson Reuters in 2015 and 2016, and to the 2015 New Leaders of the Bar list by the New Jersey Law Journal.