Seventh Circuit Rules Civil Rights Law Covers LGBT Bias
Apr 7, 2017 | Written by: Leslie A. Parikh, Esq. | Share
In a long-awaited decision by the Seventh Circuit Court of Appeals, an eight to three ruling was rendered on Tuesday, April 4, 2017 that workplace discrimination on the basis of sexual orientation violates Title 7 of the Civil Rights Act of 1964. 
This ruling has been much anticipated and comes as a result of a lawsuit filed in 2014 by Kimberly Hively, a former part-time instructor at Ivy Tech Community College, who claimed the College did not hire her on a full-time basis because she was a lesbian. 
Hively's case was initially dismissed by a local trial court and was appealed to the Seventh Circuit by a non-profit legal organization working primarily on cases dealing with the civil rights of LGBT individuals.  A three-judge panel ruled against Hively last summer, affirming the trial court's decision that Title VII does not prohibit discrimination on the basis of sexual orientation.  Title VII of the Civil Rights Act specifically prohibits discrimination in the workplace on the basis of race, color, religion, sex and national origin, but never expressly prohibited discrimination on the basis of sexual orientation.
In the aftermath of its original decision, the Seventh Circuit ordered a rehearing in the case, this time before all eleven judges.  In its decision, Chief Judge Diane P. Wood noted, "viewed through the lens of the gender non-conformity line of cases, Hively represents the ultimate case of failure to conform to the female stereotype. . . Hively's claim is no different than the claims brought by women who were rejected for jobs in traditionally male workplaces, such as fire departments, construction and policing." 
The ruling will create precedent for lower federal courts to follow, and comes along as hopes had dimmed among many supporters that the question before the Court would be resolved in their favor following the election victories in November.  The issue could still land before the Supreme Court at some point, which remains to be seen. It should be noted that New Jersey's Law Against Discrimination offers protections where Title VII did not, and expressly prohibits workplace discrimination on the basis sexual or affectional orientation and gender identity or expression.
For more information regarding preventing discrimination in the workplace, please contact me at 908-735-5161.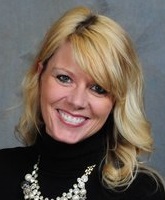 Leslie A. Parikh, Esq., is a partner with Gebhardt & Kiefer, PC.  She practices primarily in the areas of employment law, civil rights litigation, municipal law, insurance defense, and the representation of public entities in both State and Federal Court.  Contact Ms. Parikh at 908-735-5161 or via email.
If you have a suggestion for a future blog topic, please feel free to submit it via the Contact Us form.