Seven Things You Should Know About Prenuptial Agreements
Aug 1, 2016 | Written by: Diana N. Fredericks, Esq. | Share
If you are engaged and considering a prenuptial agreement, here are seven things you should keep in mind:
Unless explicitly stated in the agreement, prenups do not automatically expire after a certain number of years. Stated otherwise, regardless of whether you are married five years or twenty-five years, the agreement will not expire, unless there is a provision within the document that calls for the expiration, termination or revocation of the agreement.  If you or your prospective spouse wish to have a "sunset" clause or other language providing for certain rights if you are married for a certain number of years, have children, etc., it is important to discuss your wishes with your attorney.
A prenup is required to waive one's right to an "elective share." In New Jersey, one cannot disinherit a spouse.  The surviving spouse will be entitled to a net elective share (or a forced share) of the estate, which can be significant.  If the intent of the parties is to protect their assets, this forced share can be waived as part of the prenuptial agreement before the marriage. 
Both parties must make a full disclosure of earnings, financials and property by way of a detailed financial statement. This is critical.  If this is not provided, how can parties claim that they are knowingly and voluntarily waiving their right to same?  A failure to do this properly and thoroughly may result in the prenup being unenforceable.
Make sure you have counsel! Do not accept a prenup presented by your intended spouse's attorney without consulting with independent counsel of your own.  Do not assume that the prenup is representative of your best interests or that it captures the agreement you think you may have reached with your intended spouse.  Sadly, I have encountered many clients about to be married, who are presented with a prenup at the last minute and are assured that it says one thing, but upon our consultation, they are advised that is says something different. 
It is OK to bargain for a better deal. Simply because you are engaged does not mean that you are required to accept the prenup as drafted and presented to you, or enter into a "bad" deal.   You are entitled to negotiate and protect your future rights, the same as your intended spouse. 
Do not wait until the week before your wedding! The amount of time one has to contemplate, review and evaluate a prenup is a critical factor that may affect its enforceability.  Do not wait until the last minute.  The upcoming marriage should be one of the happiest times of your life and should not be marred by the negotiating of a prenup and the stress that can accompany same. 
If the agreement complies with the statute, it will likely be enforceable. If the agreement has been reviewed by independent counsel for both parties, is conscionable, voluntary, and contains a full and fair disclosure of financial information of the other party, it will likely be enforced by the Courts if challenged. 
Given the complexities involved with prenuptial agreements, I strongly advise you to find an attorney to represent you who has experience in this area.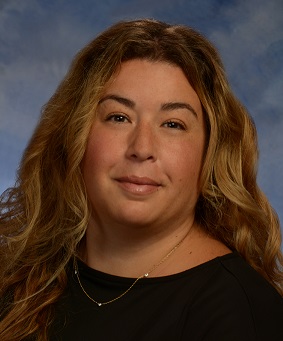 Diana Fredericks, Esq., is a partner with Gebhardt & Kiefer, PC and devotes her practice solely to family law matters. Contact Ms. Fredericks for a consultation at 908-735-5161 or via email. Ms. Fredericks is a Certified Matrimonial Attorney and was named to the NJ Super Lawyers Rising Stars list in the practice of family law by Thomson Reuters in 2015 and 2016, and to the New Leaders of the Bar list by the New Jersey Law Journal in 2015.