Right-to-Die Law Passed in NJ
Apr 18, 2019 | Written by: Daniel S. Makoski, Esq. | Share
The Aid in Dying for the Terminally Ill Act was signed into law on April 12, 2019. The law, which goes into effect on August 1, 2019, allows a terminally ill patient to make a request to receive medication for self-administration that will hasten death.
In order to be eligible, a patient must be terminally ill, which is defined as being "in the terminal stage of an irreversibly fatal illness, disease or condition with a prognosis, based upon reasonable medical certainty, of a life expectancy of six months or less." A patient shall not be qualified as terminally ill until a consulting physician has reviewed the patient's medical records, confirmed in writing the diagnosis of the attending physician, and verified that the patient is capable of acting voluntarily and has made an informed decision about the medication to be taken.
For estate planning purposes, the law does not permit a person's healthcare agent, designated by an advanced directive or living will, to elect this option on the person's behalf.  Although a well-drafted combined advanced directive will permit a person's designee to make many healthcare decisions, a patient's right to die under this new law is a non-delegable right.
The new law expressly vitiates any provision in a contract, will, insurance policy, annuity or other agreement that conditions or restricts a person's decision to make or rescind a request for life-ending medication. Likewise, any insurance policy (health, life, accident) or annuity cannot be conditioned by a request or rescission of such request under this law.
In order to exercise one's rights under this law, a patient must be a New Jersey resident, must have the capacity to voluntarily make the decision as determined by the patient's attending physician and a consulting physician, and must voluntarily express the desire to have the medication prescribed. The patient must make a minimum of two verbal requests for the medication, and those requests must be at least 15 days apart. Additionally, the patient must make at least one written request for the medication. The written request can be made at any time but must be signed in the presence of two witnesses who will attest to the patient's capacity to understand his/her decision. A prescription for life-ending medicine can only be written after the second verbal request and at least 48 hours after the written request.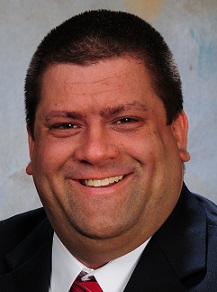 Daniel Makoski, Esq., is an associate with Gebhardt & Kiefer, PC, and practices primarily in the areas of tax planning, tax controversy, transactional business matters, wills, trusts, and estate planning.  He was named to the NJ Super Lawyers Rising Stars list in the practice of Estate Planning & Probate in 2015, 2016 and 2017. Contact Mr. Makoski for a consultation at 908-735-5161 or via email.
If you have a suggestion for a future blog topic, please feel free to submit it via the Contact Us form.