Recent Appeal Illustrates That Under the NJLAD, an Attack on One Teammate is an Attack on All Teammates
Aug 29, 2022 | Written by: Sharon M. Flynn, Esq. | Share
The New Jersey Law Against Discrimination (NJLAD) prohibits discrimination and harassment in employment, housing, and many other areas of life, including education.  Discrimination claims in educational environments are typically very similar to workplace discrimination claims.  Although claims of hostile educational environments involve allegations against professors, coaches, or school administrators rather than company supervisors, owners, or managers, New Jersey courts apply the same test in hostile educational environment claims as they do in hostile workplace claims. In fact, just recently, the New Jersey Appellate Division upheld a lower court's order denying Rutgers University's motion for summary judgment in a lawsuit brought by former students and teammates that alleges a hostile educational environment under the NJLAD.  Of note, the claim alleges harassment of a group rather than individuals.
Specifically, this decision involved a lawsuit filed by five former members of the Rutgers University women's basketball team.  They allege that staff members, including coaches, subjected them to inappropriate and derogatory comments and conduct based on their race, gender, and their actual or perceived sexual orientation. They filed suit under the NJLAD for hostile educational environment and other claims.
In response, Rutgers University filed for summary judgment, arguing that the court should analyze the racial, sexual orientation, and gender harassment claims separately and conduct an individualized analysis for each plaintiff's claim.  It contended that the entire group could not bring a hostile education environment claim based on conduct directed at one specific plaintiff.  The trial court denied the motion, and the Appellate Division affirmed the trial court's ruling.
By way of background, the NJLAD identifies race, sex, and sexual orientation as protected categories in the workplace.  If employers discriminate based on these factors, it may subject one or more employees to harassment or a hostile work environment.  In Lehmann v. ToysR'Us, Inc., 132 N.J. 587 (1993), the New Jersey Supreme Court established a four-part test for identifying a hostile work environment.  In that case, the Court held that a plaintiff must prove that the alleged conduct 1) would not have occurred but for the plaintiff's sex or membership in another protected category; 2) was severe or pervasive; 3) would make a reasonable person believe the allegations; and 4) altered the conditions of the plaintiff's employment and made the working environment hostile or abusive.  The Lehmann case involved sexual harassment, but New Jersey courts have applied this same four-prong test to claims involving hostile work and educational environments.
Further, in the New Jersey Supreme Court decision Green v. Jersey City Bd. of Educ., 177 N.J. 434 (2003), the Court noted that when assessing claims alleging hostile work environments or hostile educational environments, it is important to consider how multiple acts of harassment or hostility may affect someone over time.  Specifically, the Court stated the need to look at the "cumulative [e]ffect of individual acts," rather than each alleged act in isolation.
With respect to the Rutgers women's basketball team's harassment claims, the Appellate Court held that the plaintiffs had correctly asserted the four elements of a hostile environment claim and recognized that courts must review harassment as a whole, rather than looking at each act separately.  It noted that, "We must accept as true that hostile words or actions against one would become known and indirectly experienced by all in this tight-knit group.  The very nature of plaintiffs' undertaking– being on a basketball team, practicing and traveling together, communicating with each other on and off the court –renders it reasonable and logical for those who have allegedly created a hostile environment to understand that attacking one was to attack all."  Likewise, the Appellate Court concluded that each of the team members could continue with their own retaliation claim, regardless of whether they personally objected to the harassment and discrimination.  The Court explained that reducing two of the plaintiffs' playing time had a negative impact on the entire team and thus each of the team members had a claim for retaliation.
If you think that you have been discriminated against and subjected to hostility in your educational or work environment, please contact Gebhardt & Kiefer to speak with an attorney who has experience with such issues.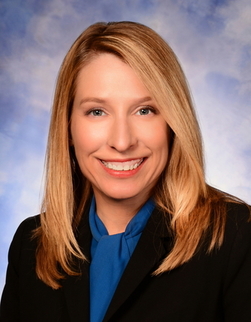 Sharon M. Flynn, Esq. is a partner with Gebhardt & Kiefer, PC, and practices primarily in the areas of general litigation, employment law, and insurance defense.

If you have a suggestion for a future blog topic, please feel free to submit it via the Contact Us form.
Any statements made herein are solely for informational purposes only and should not be relied upon or construed as legal advice.