Protecting Your Company From Harassment & Discrimination Lawsuits
Oct 13, 2015 | Written by: Deborah B. Rosenthal, Esq. | Share
In Hobson v. Tremmel, the court dismissed the plaintiff's complaint against her employer for discrimination. Her complaint alleged a hostile work environment, sexual harassment and retaliation. Recently the Appellate Division upheld this dismissal. In upholding the dismissal, the Appellate Division pointed out the following:
The employer had a well written policy prohibiting discrimination and harassment.
The discrimination policy included a complaint procedure, of which the plaintiff was aware.
This discrimination policy was given to all employees.
The employer also provided comprehensive training to all new employees regarding discrimination, along with regular refresher courses on this topic.
As soon as the plaintiff reported the incident to her supervisors, they conducted an investigation promptly.
The supervisors then swiftly addressed the employee's complaint by prohibiting the coworker in question from having contact with plaintiff.
The supervisors also referred the matter to law enforcement and conducted a thorough investigation into the issues.
In light of the actions taken by the employer both before and after the incident, the Court dismissed the claims, finding that the employer had demonstrated a proper defense to the claims. The Court also found that the employer did not have "constructive" notice of sexual harassment by the coworker to other employees.
What does this decision mean for employers?
Employers should review their policies and make sure that there is a well-written policy prohibiting harassment and discrimination, as well as a procedure for employees to follow if they need to make a complaint.
This policy should be provided to all new employees, and each year employees should be reminded of the policy and the complaint procedure.
All employees should receive training on a regular basis on harassment and discrimination.
If a complaint of harassment or discrimination is made by an employee, it should be promptly investigated and if the claim is substantiated, steps should be taken to address the problem.
While these steps will not guarantee that your company won't be sued, they certainly will provide your company with some protection if a suit is filed.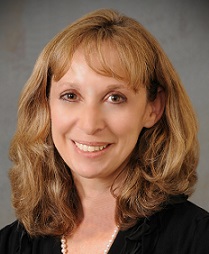 Deborah B. Rosenthal, Esq. of Gebhardt & Kiefer, PC can provide your company with assistance on this and other employment law topics. Contact Ms. Rosenthal at 908-735-5161 or via email.