Proposed Bill Will Significantly Alter Employer's Right to Require and Enforce Restrictive Covenants
Feb 26, 2021 | Written by: Leslie A. Parikh, Esq. | Share
A proposed bill will soon be reviewed by the New Jersey Assembly Labor Committee that will limit an employer's ability to impose non-compete agreements on employees in New Jersey.
New Jersey Courts do not favor non-compete agreements, however, the agreements are permitted and enforceable if sufficiently tailored. Job applicants who choose not to execute a non-compete agreement can lawfully be denied employment and existing employees may be terminated for refusing to execute such an agreement as a condition of continued employment.
Assembly Bill No. 1650 would dramatically limit an employer's use of non-compete agreements seeking to restrain employees from starting or working with a competitive business. Under the bill, in order for a restrictive covenant to be permissible it must:
disclose the terms of the restrictive covenant in writing to a prospective employee during the earlier of either a formal offer of employment or 30 business days before the commencement of employment.
provide an existing employee with the proposed agreement at least 30 business days before it becomes effective,
like severance agreements, state that the employee has the right to consult with counsel prior to signing the agreement;
not restrict the employee's post-employment activities any more broadly than necessary to protect the legitimate business interests of the employer;
not exceed a period of twelve (12) months following the date of termination;
be reasonable in the scope of restricted activities in relation to the interests protected, and be limited to only the specific types of services the employee provided during the last two years of employment;
not prevent an employee from providing a service to a client of the employer where the employee does not initiate or solicit the client; and
not place an undue burden on the employee or the public.
Most notable is that the proposed bill will require employers to pay former employees (who have not been terminated for cause) during the restricted period.  Further, non-competes will not be enforceable against certain categories of workers, and the legislation will render void any restrictive covenants against (1) non-exempt employees (2) students involved with internships or short-term employment; (3) anyone participating in an apprenticeship program; (4) seasonal or temporary employees; (5) an employee who has been terminated without a determination of misconduct or laid off by action of the employer; (6) an independent contractor; (7) any employee under the age of eighteen (18); (8) low wage employees; and (9) employees employed by the employer for less than one year.
The proposed legislation will also require an employer to notify an employee if it intends to enforce the agreement at least 10 days prior to the separation from employment.
The new law would also create a civil cause of action against any employer for violating the act.  Remedies would include the right to void the agreement, enjoin the employer from enforcing the agreement, and/or award monetary damages.  Damages could include lost compensation, reasonable attorneys' fees and costs, and liquidated damages up to $10,000.
Employers will need to stay abreast of the changes in this area, given the significant impact that these changes may have on an employer's right to restrict an employee's post- employment pursuits. We will be tracking this legislation and providing updates through our blogs to keep employers current.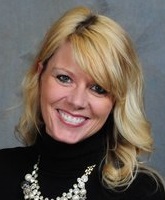 Leslie A. Parikh, Esq., is a partner with Gebhardt & Kiefer, PC.  She practices primarily in the areas of employment law, civil rights litigation, municipal law, insurance defense, and the representation of public entities in both State and Federal Court.  Contact Ms. Parikh at 908-735-5161 or via email.
If you have a suggestion for a future blog topic, please feel free to submit it via the Contact Us form.
Any statements made herein are solely for informational purposes only and should not be relied upon or construed as legal advice.