Premarital Agreements For People Over 50
Mar 13, 2017 | Written by: Diana N. Fredericks, Esq. | Share
The rate of divorce for first marriages is approximately 40-50%[i]; that number jumps to an estimated 73% for second marriages[ii].  Now consider that the majority of New Jerseyans divorcing are over the age of 50[iii].  If you are over age 50 and considering a second (or third) marriage, how can you adequately protect yourself and your family? 
Like many people over the age of 50, you may have children from prior relationships, as well as assets (and liabilities) that you want to protect.  If you have been through a particularly acrimonious divorce (or marriage), you may want to make all reasonable attempts to avoid a second round with your new spouse.  You may be nearing retirement, and a divorce could have very significant implications on your decision and ability to retire.  You may want to protect life insurance or property that you intend to leave to your children.  You may want to change the beneficiaries of retirement accounts to allocate your estate to someone other than your spouse.  These important considerations should be taken into account before you enter into a new marriage. 
A prenuptial agreement can be a vital tool to help preserve and protect your assets.  It can be used to address various estate and/or financial planning issues.  
By way of example, in New Jersey, if you marry without a prenup, you may be subject to probate laws that demand or require your spouse to inherit a percentage of your estate.  You may want to protect that share in advance for your children (or a prior spouse, if you have remaining financial or life insurance obligations by way of your first divorce).  A prenup can help you do this.   
There are also significant considerations with social security, Medicare, Medicaid, long-term care insurance, powers of attorney, medical directives, medical expenses, taxes, and so on.   Working with a family law attorney to prepare a prenup, in conjunction with an estate attorney and a financial planner, is critical to protect that which you have amassed during your lifetime, and to preserve your quality of life in later years.   
Whether you are looking to preserve your assets or ensure that you will be protected if your marriage ends in divorce, it is critical to have a consultation with a family law attorney who is familiar with these issues.  At Gebhardt & Kiefer, we have a family law group that works directly with our estate planning group to ensure your needs are met.
[i] http://www.thepublicdiscourse.com/2015/12/15983/
[ii] http://www.nextavenue.org/are-most-second-and-third-marriages-likely-fail/
[iii] http://nypost.com/2016/11/19/new-jersey-has-fourth-lowest-divorce-rate-in-us/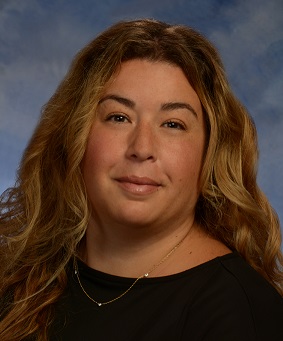 Diana Fredericks, Esq., is a partner with Gebhardt & Kiefer, PC and devotes her practice solely to family law matters.  She is a Certified Matrimonial Attorney and was named to the NJ Super Lawyers Rising Stars list in the practice of family law by Thomson Reuters in 2015, 2016 and 2017, and to the New Leaders of the Bar list by the New Jersey Law Journal in 2015.  Contact Ms. Fredericks for a consultation at 908-735-5161 or via email. 
If you have a suggestion for a future blog topic, please feel free to submit it via the Contact Us form.