"Outdoor Dining Expansion" Bill Becomes Law
Feb 25, 2021 | Written by: Matthew P. Lyons, Esq. | Share
On Feb. 5, 2021, New Jersey Governor Phil Murphy signed the "Outdoor Dining Expansion" bill into law.
The fast-tracked legislation, which skipped committee votes, allows restaurants, bars, breweries, and distilleries struggling amid the coronavirus pandemic to extend their footprints and serve patrons in parking lots, yards, patios, decks and public sidewalks.
This law places significant obligations on municipalities and severely limits the discretion of municipal officials in denying these applications.  Compliance with the provisions of this bill will likely place significant strain on municipal resources, including staff hours, professional fees, and financial reserves.
The role of the Division of Alcoholic Beverage Control (ABC) has been significantly reduced from previous standards.
In anticipation of a flood of applications from struggling establishments, local governments should begin to act immediately to put local processes in place that provide guidance to both applicants and municipal officials.
Municipalities will need to codify these local restrictions by way of Ordinance requiring introduction and a public hearing.
Failure to take proactive measures will limit the role of municipalities in regulating these expansions, and also place undue stress on local officials.
Elected and appointed officials should consult immediately with their municipal attorneys to address these concerns.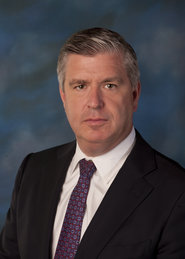 Matthew P. Lyons, Esq. is a partner with Gebhardt & Kiefer, PC.  He concentrates his practice on civil litigation, primarily in the areas of insurance defense, civil rights, and representation of municipal government and other public entities. Contact Mr. Lyons at 908-735-5161 or via email.
If you have a suggestion for a future blog topic, please feel free to submit it via the Contact Us form.
Any statements made herein are solely for informational purposes only and should not be relied upon or construed as legal advice.