NYC May Be Paving the Way for Employee Wellness with Its Proposed Legislation
Jan 18, 2019 | Written by: Leslie A. Parikh, Esq. | Share
Newly proposed legislation by New York City Councilman Rafael Espinal, Jr., dubbed the "Right to Disconnect" bill, will essentially make it unlawful for employers to require their employees to respond to e-mails, phone calls, text messages or any other type of work-related communication once their normal working hours end. The bill, as proposed, would affect employers with ten (10) employees or more and would make it illegal for employers to retaliate against employees if they choose not to respond to after-hours communications.
If passed, the law would not prohibit employers from sending communications; it is the retaliation against employees who choose not to respond that creates the liability. Therefore, the choice to respond would be completely up to the employee. Employers who violate the law would be liable to pay a fine of $500 for the first offense, with increasing fines for continued noncompliance.
Further, the bill provides that employers must give written notice to employees of their rights under the law and adopt a written policy regarding the use of electronic devices during non-work hours. In order to provide guidance to employees, the policy must also include the usual work hours for each class of employees in the category of paid time off to which employees are entitled.
The proposed bill is one of many employee-friendly laws that have surfaced over the last few years, and it certainly has both negative and positive implications for employers and employees alike. Statistics show that 59 percent of American workers admit to using their mobile devices to continue to work after normal business hours. For many workers, this blurs the line between a healthy home life and work life. Research also shows that employees who respond to work communications after 9:00 p.m. generally have a worse quality of sleep and are less engaged the following business day.
The legislation becomes complicated for employers who have a mix of employees who prefer to engage in post-workday communications as opposed to those who want to exercise their right to disconnect. Employers will be faced with the task of having to understand and appreciate the preferences of their employees.
While the proposed bill appears to be a first in the U.S., other countries have been addressing their employees' right to disconnect through various forms of legislation. France, in particular, has been ahead of the world in establishing legal frameworks protecting a person's right to disconnect. Back in 2001, the French Supreme Court ruled that employees are under no obligation to bring work home, and as technology progressed, the Court continued to update its ruling. In 2004, it was established that it was not misconduct if an employee was not reachable on a smartphone outside of work hours.  And in the beginning of 2017, France introduced the El Khomri Law, which suggests that every employee contract must include a negotiation of obligations required of an employee regarding how connected they are outside of office hours.
Italy has also incorporated a very similar Right to Disconnect Law, again, simply requiring contractual clarity over an employee's responsibility to communicate outside of work hours.
The proposed New York City legislation is receiving a great deal of attention and may certainly pave the way for comparable legislation throughout the country. Recent hearings on the topic were the first step in the legislative process, but so far there is no indication of whether or not the bill will pass this year.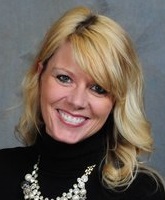 Leslie A. Parikh, Esq., is a partner with Gebhardt & Kiefer, PC.  She practices primarily in the areas of employment law, civil rights litigation, municipal law, insurance defense, and the representation of public entities in both State and Federal Court.  Contact Ms. Parikh at 908-735-5161 or via email.
If you have a suggestion for a future blog topic, please feel free to submit it via the Contact Us form.