NJ Legislature Approves Mandated Sick Leave for All Employees
Apr 26, 2018 | Written by: Leslie A. Parikh, Esq. | Share
On April 12, 2018, the New Jersey legislature passed a law mandating all employers to pay employees for sick leave, regardless of the size of the employer or the employee's status as full-time, part-time, or temporary.
The NJ Paid Sick Leave Act requires each employer to provide earned sick leave to each employee it employs within the State, and further requires that an employee must accrue one hour of earned sick leave for every 30 hours worked. 
Significantly, an employer is not required to permit the employee to accrue or use in any benefit year, or carry forward from one year to the next, more than 40 hours of earned sick leave.
Employers that already offer paid time off (PTO), which is fully paid and includes personal days, vacation days and sick days, will be deemed in compliance with the law, as long as the leave time is accrued at a rate equal to or greater than the rate prescribed in the new legislation. 
Additionally, earned sick leave under the bill may be used for:
time needed for diagnosis, care or treatment of, or recovery from an employee's mental or physical illness, injury or other adverse health condition, or for preventative medical care for the employee;
time needed for an employee to care for a family member during the diagnosis, care, or treatment of, or recovery from the family member's mental or physical illness, injury or other adverse health condition, or preventative medical care for the family member;
absence needed due to circumstances resulting from the employee or family member being a victim of domestic or sexual violence, as long as the leave is necessary to obtain medical attention, counselling, relocation, legal or other services for time during which the employee is not able to work;
because of a closure of the employee's workplace, or the school or place of care of a child of the employee, in connection with an epidemic or other public health emergency or because of an official determination that the presence in the community of the employee, or member of the employee's family would jeopardize the health of others; or
time needed by the employee in connection with a child of the employee to attend a school-related conference, meeting or event requested or required by a school official or a responsible professional staff member, or to attend a meeting regarding the care of the child.
Importantly, the law prohibits New Jersey municipalities from enacting ordinances regarding earned sick leave, and further preempts previous municipal ordinances in existence prior to the law.  Over the past few years, many New Jersey municipalities have been progressive on this issue of earned paid sick leave, leading to 13 municipalities enacting their own legislation.
Employer Take-Aways
All Employers Affected. Since the law applies to all businesses, regardless of size, and does not differentiate between full-time, part-time or temporary employees, many employers who currently do not provide paid sick leave will be required to do so.  All employers should review their PTO policies and develop a plan for compliance with the new law.
Employee Notice and Documentation. Under the law, an employer may require an employee to provide seven days of advance notice prior to using sick leave, if foreseeable.  If unforeseeable, employees must give notice as soon as possible.  Additionally, for any leave in excess of three or more consecutive days, an employer may require employees to provide reasonable documentation that their leave is for a permitted purpose as set forth above.
Employer Notice and Record-Keeping Requirements. The Commissioner of the Department of Labor will be developing a notice that employers must post in the workplace. Employers should also be aware that they must give a copy of the notice to employees within 30 days of the notice being drafted, and new hires must be given a copy of the notice upon hire.  Additionally, records of employee hours worked and sick leave taken must be kept and retained for a period of 5 years.
Anti-Retaliation Provisions. As with many other laws affecting the terms and conditions in the workplace, employers may not take retaliatory or discriminatory action in connection with an employee's request or use of earned sick leave. 
The law will go into effect 180 days after it is executed by Governor Murphy.
If you need assistance reviewing and updating PTO policies for your business to ensure compliance with this new law, please contact me at 908-735-5161.
UPDATE:  Governor Murphy signed this bill into law on May 2, 2018.  The law will go into effect on Oct. 29, 2018.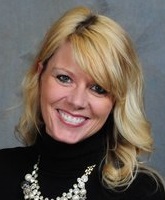 Leslie A. Parikh, Esq., is a partner with Gebhardt & Kiefer, PC.  She practices primarily in the areas of employment law, civil rights litigation, municipal law, insurance defense, and the representation of public entities in both State and Federal Court.  Contact Ms. Parikh at 908-735-5161 or via email.
If you have a suggestion for a future blog topic, please feel free to submit it via the Contact Us form.