NJ Extends Utility Shutoff Moratorium Through End of Year
Jun 11, 2021 | Written by: Matthew P. Lyons, Esq. | Share
On June 4, 2021, New Jersey Governor Phil Murphy signed legislation (A5820) ending the COVID-19 state of emergency in 30 days, but extending certain emergency orders until December 31, 2021.
One of the orders extended is Gov. Murphy's order prohibiting shutoff of essential utility services to New Jersey residents, including water, power, and heat.  The order was due to expire on June 30. Municipal water departments and Municipal Utility Authorities must continue to comply with this prohibition. They must also continue to eliminate interest and late fees that would accrue on any such arrearages since March 9, 2020. The state and the BPU are working on policies to provide financial assistance to those facing these escalating arrears. Until a solution is reached, the municipal water suppliers will suffer the financial hardship.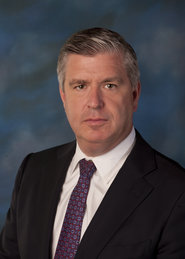 Matthew P. Lyons, Esq. is a partner with Gebhardt & Kiefer, PC.  He concentrates his practice on civil litigation, primarily in the areas of insurance defense, civil rights, and representation of municipal government and other public entities. Contact Mr. Lyons at 908-735-5161 or via email.
If you have a suggestion for a future blog topic, please feel free to submit it via the Contact Us form.
Any statements made herein are solely for informational purposes only and should not be relied upon or construed as legal advice.