NJ Employers Can Eliminate Masks and Social Distancing for Vaccinated Employees as of June 4
May 28, 2021 | Written by: Leslie A. Parikh, Esq. | Share
On May 26, 2021, New Jersey Governor Phil Murphy issued Executive Order ("EO") 243 which, as of June 4, 2021, gives employers the discretion to allow employees to do away with masks and social distancing requirements for employees who can verify that they have been vaccinated.  If an employer is unable to determine an employee's vaccination status or the individual is not fully vaccinated, employers must continue to require those employees to wear masks and practice social distancing in indoor spaces.
In addition, reduced on-site staffing mandates have been lifted with the hope that employers, and most significantly those in office settings, can return to "normal operating practices."  However, employers must still require health screenings of employees upon entering the worksite and notify employees if there is an office exposure.  
The foregoing raises significant policy questions for employers.  Employers will have to ascertain whether, and to what extent, requiring employees to produce vaccination records will create privacy concerns among employees.  Perhaps more significantly, employers will need to evaluate whether such a policy will create political discord and tension between employees who are required to wear masks and those who are excused from the mandate by virtue of vaccination. 
Employers requiring proof of vaccination records should take care to treat these documents like medical records and file them separately from other personnel records, preferably in a locked physical file or password-protected computer file.  
Also as of June 4th, the requirement that employers accommodate their workforce for telework has likewise been abandoned.  Employers will be free to require employees to return to the physical workplace.  Governor Murphy noted during his recent press conference that this "doesn't mean we don't expect you to be flexible and to work with employees — particularly those who are juggling family obligations such as childcare."
The recent Executive Order raises multiple questions for employers.  To the extent decisions are made to allow vaccinated employees to forego masks and social distancing, clear written policies should be drafted to provide employees with guidance and notice.  Employers should also remain mindful that the Executive Orders do not override the need for an employer to conduct a good faith analysis and have interactive discussion with employees who raise issues implicating the need for reasonable accommodations due to a disability or other protected classification.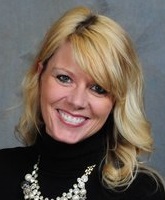 Leslie A. Parikh, Esq., is a partner with Gebhardt & Kiefer, PC.  She practices primarily in the areas of employment law, civil rights litigation, municipal law, insurance defense, and the representation of public entities in both State and Federal Court.  Contact Ms. Parikh at 908-735-5161 or via email.
If you have a suggestion for a future blog topic, please feel free to submit it via the Contact Us form.
Any statements made herein are solely for informational purposes only and should not be relied upon or construed as legal advice.