Mental Health Protected Job Leave
Oct 3, 2022 | Written by: Sharon M. Flynn, Esq. | Share
Most employees are aware if they are entitled to some sort of paid or unpaid protected leave from work if they fall ill or need to care for an ill family member.  But many of those same employees don't realize that they are also entitled to mental health protected job leave.  It is estimated that nearly one in five U.S. adults live with a mental illness.  Therefore, it is important for employers to understand how to comply with the Family and Medical Leave Act (FMLA) when it comes to mental health conditions, and it is equally important for employees to know that they have a right to mental health protected job leave.
Employees are eligible for FMLA if they work for a covered employer for at least 12 months, have at least 1,250 hours of service for the employer during the 12 months before the leave, and work at a location where there are at least 50 employees hired within a 75-mile radius.  Private employers must comply with the FMLA if they employ 50 or more employees in 20 or more workweeks in the current or preceding calendar year.  Local, state, or Federal government agencies must comply with the FMLA regardless of the number of employees they employ.
FMLA requires that employers provide 12 work weeks of FMLA leave each year.  It also mandates that employers continue an employee's group health benefits under the same conditions as if the employee had not taken leave, and that the employee is restored to the same or virtually identical position when the leave has ended.  FMLA may be unpaid or may be used at the same time as employer-provided paid leave.
An eligible employee may take FMLA leave for his/her own serious health condition, or to care for a spouse, child, or parent who has a serious health condition.  A serious health condition can include a mental health condition.  Mental conditions, like physical conditions, are considered serious health conditions under the FMLA if they require inpatient care or continuing treatment by a health care provider. 
A serious mental health condition that requires inpatient care includes an overnight stay in a hospital or medical care facility, such as an overnight stay in a treatment center for addiction or eating disorders.  A serious mental health condition that requires continuing treatment by a health care provider includes conditions that incapacitate an individual for more than three consecutive days and require ongoing medical treatment with either multiple appointments with a health care provider (including a psychiatrist, clinical psychologist, or clinical social worker), or a single appointment with follow-up care in the form of, for example, prescription medication, outpatient rehabilitation counseling, or behavioral therapy.   A serious mental health condition also includes chronic conditions, such as anxiety, depression, or dissociative disorders that cause occasional periods of incapacitation and require treatment by a health care provider at least two times a year.    
An employer may require an employee to submit a certification from a health care provider to support the employee's need for FMLA leave. However, the FMLA requires employers to keep employee medical records confidential and maintain them in separate files from more routine personnel files.  Of course, supervisors and managers may need to be informed of an employee's need to be away from work in order for the workplace to continue to operate smoothly.
If you believe that your rights under the FMLA have been violated, or if you are an employer who has questions concerning compliance with the FMLA when it comes to mental health protected job leave or any other facet of same, please contact one of our employment law attorneys.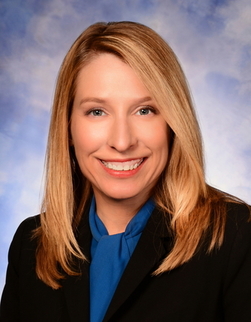 Sharon M. Flynn, Esq. is a partner with Gebhardt & Kiefer, PC, and practices primarily in the areas of general litigation, employment law, and insurance defense.

If you have a suggestion for a future blog topic, please feel free to submit it via the Contact Us form.
Any statements made herein are solely for informational purposes only and should not be relied upon or construed as legal advice.