Lyme Disease Is a Disability Entitled to Protection in the Workplace
Sep 7, 2016 | Written by: Arthur D. Fialk, Esq. | Share
A recent Appellate Division case, Cook v. Gregory Press, Inc., determined that Lyme disease qualifies as a disability under the Law Against Discrimination (LAD). 
The LAD provides employment protection for persons with a disability under certain circumstances.  An employee with a disability is entitled to a reasonable accommodation on the job unless the nature and extent of the disability reasonably precludes the performance of the particular employment.
As part of this process, the employer has a duty to initiate an informal interactive process to determine what potential reasonable accommodations could be adopted to overcome the employee's precise limitations resulting from the disability.  A reasonable accommodation can involve time off from work.
In Cook v. Gregory Press, Inc., the disease required treatment as well as medical testing that caused severe headaches, both of which affected the employee's ability to work.  The employee requested time off from work, but was not provided sufficient time to recover so that he could properly resume his work duties.  He was required to return to work prematurely, which resulted in a failure in his work performance.  He was then fired.
The Court determined that the evidence was sufficient for a jury to decide the case, and could conclude that the employer knew of the disability; the employee requested a reasonable accommodation; there could have been a reasonable accommodation; and the employer failed to make a good faith effort to provide a reasonable accommodation.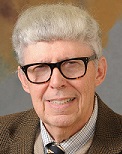 Arthur Fialk is an attorney with Gebhardt & Kiefer, PC.