Is a Term Sheet a Valid, Binding Agreement in a Family Law Matter? Beware!
Aug 5, 2020 | Written by: Diana N. Fredericks, Esq. | Share
Many times, whether in mediation or inside the conference rooms of a courthouse, we are negotiating the terms of a settlement.  This can be for a divorce, child support, custody, parenting time, or even domestic violence and DCP&P (DYFS) matters.  While not ideal, certain times and circumstances may call for settlement to be done in a piecemeal fashion.  If terms are not memorialized and signed by the parties in writing, either can walk away, speak with friends, neighbors or a paramour, and have second thoughts.  Reneging on an agreement can be extremely detrimental to the process, and can cause more legal fees and even more hostility.  At the same time, clients must understand and appreciate that signing a term sheet will be enforceable and upheld as if it were a formal agreement, even if it is bullet point terms on yellow legal pad, or perhaps even a napkin.
In the recent unpublished New Jersey Appellate Division Decision of Peppard v. Peppard, this issue was addressed.  Here are the salient facts from that decision necessary to appreciate its conclusion and the takeaway points set forth at the end of this article:
In that matter, the ex-wife appealed from two Family Part orders: (1) a June 29, 2018 order denying her application pursuant to Rule 4:50-1(f) to vacate the term sheet executed on October 31, 2017, and incorporated into the parties' dual judgment of divorce (DJOD) entered on November 6, 2017, in an uncontested divorce proceeding; and (2) a February 28, 2019 order directing the parties to comply with the June 29 order and attend mediation as requested by plaintiff/ex-husband to resolve the outstanding issues stemming from the divorce.

The parties divorced after a twenty-year marriage.  During the November 6, 2017 uncontested divorce proceeding, a one-page handwritten term sheet executed by the parties and their former attorneys on October 31, 2017, was incorporated into the DJOD. The term sheet was the product of eight months of mediation among the parties, their attorneys, and a forensic accountant jointly retained to conduct a cash flow analysis of plaintiff's income and a valuation of his business.   At the October 31, 2017 mediation session, after several hours of negotiations, the parties agreed to the following terms embodied in the term sheet.

At the November 6, 2017 divorce hearing, the attorneys advised the judge that the term sheet addressed "the bulk of the major terms of an agreement," but "[t]here [were] some minor issues that still need[ed] to be ironed out." The attorneys proposed that the term sheet be incorporated into the DJOD, with "[t]he goal" that a subsequent "final property settlement agreement [(PSA)], containing all of the issues in [the] divorce," including the provisions in the term sheet, would be incorporated into "an amended [DJOD]."

Both parties testified under oath that they were satisfied with their attorneys' representation, and that they signed the term sheet voluntarily, without "force," "threat[s]" or "coerc[ion]." They both requested that the court incorporate the term sheet into the DJOD. They also agreed that the term sheet resolved "the bulk of the terms of [their] divorce agreement," that they "fully underst[ood] all the terms," that they were "willing to be bound by [the terms]," and that they "believe[d] the[] terms represent[ed] a fair and equitable resolution of [their] divorce-related matters.  Thereafter, the judge reviewed each provision of the term sheet with the parties. Regarding the alimony obligation, the judge questioned plaintiff about his ability to pay the negotiated amount and "continue to live some type of lifestyle reasonably comparable to what [he] enjoyed during the marriage." Plaintiff responded that his lifestyle would be "a little lower," but he was "able" and "willing" to pay that amount.

Upon further questioning by the judge, the parties acknowledged that they understood that "even though [the term sheet was] a piece of paper," the "agreement [was] legally binding" and had the same force and effect as if the issues had been decided by the judge after a trial. The parties also agreed that if they were unable to resolve "th[e] loose ends" in "a reasonable amount of time," the term sheet would still be binding, and the parties would not be able "to change [their] mind[s]."

The judge then granted the divorce based on irreconcilable differences, In that regard, the judge found: The parties have entered into a comprehensive agreement. It is . . . embodied in a written form as a term sheet… The term sheet does . . . leave[] open a few incidental issues of credits and debits for expenses that have been paid, or bills that are outstanding, but nothing, as the parties have testified, that is so insurmountable to the overall global settlement of this matter, that they wish to have a trial on those issues.

After much more litigation, a second judge determined defendant failed to "establish[] an acceptable basis for which the [t]erm [s]heet should be vacated pursuant to [Rule] 4:50-1." In support, the judge explained that defendant did "not provide any documentation to support her assertion" that "she was pressured into signing the [t]erm [s]heet by her attorney and [the forensic accountant]," and has "not alleged that . . . [p]laintiff committed any acts in bad faith." Further, upon reviewing the transcript of the November 6, 2017 divorce hearing, the judge found "the parties willingly and voluntarily entered into the [t]erm [s]heet," and "intended to include these terms into a more comprehensive [PSA] after the parties were divorced." The judge pointed out that "the [c]ourt took extra steps to ensure that the parties[] understood the legal significance of the [t]erm [s]heet as a binding and enforceable legal document." Accordingly, the judge concluded that "the [t]erm [s]heet . . . remain[ed] in full force and effect."

Importantly, Rule 4:50-1 does not provide "an opportunity for parties to a consent judgment to change their minds; nor is it a pathway to reopen litigation because a party either views his [or her] settlement as less advantageous than it had previously appeared, or rethinks the effectiveness of his [or her] original legal strategy." Ibid. "Rather, the rule is a carefully crafted vehicle intended to underscore the need for repose while achieving a just result." Ibid. Thus, the rule "denominates with specificity the narrow band of triggering events that will warrant relief from judgment if justice is to be served" and "[o]nly the existence of one of those triggers will allow a party to challenge the substance of the judgment." Id. at 261-62. Here, defendant relies on Rule 4:50-1(f).

A "settlement agreement reduced to writing and properly adopted by the parties" as a result of the mediation process is given the same force and effect as any other type of settlement agreement. Willingboro, 215 N.J. at 256-57 ("Before the parties leave the mediation, the mediator should insist that a short form settlement agreement (term sheet) be drafted by one of the attorneys and signed by the parties at the mediation table." (citing Civil Practice Div., 20 A-5583-17T3 Mediator's Tool Box: A Case Management Guide for Presumptive Roster Mediators 11 (Nov. 2011), http://www.judiciary.state.nj.us/civil/mediators_ toolbox.pdf)). As a result, "fair and definitive arrangements arrived at by mutual consent should not be unnecessarily or lightly disturbed." Bermeo v. Bermeo, 457 N.J. Super. 77, 83 (2018) (quoting Konzelman v. Konzelman, 158 N.J. 185, 193-94 (1999)). Thus, absent fraud or coercion, a court is obligated to enforce the terms of the settlement agreement when entered into by "fully informed" parties. Avelino-Catabran v. Catabran, 445 N.J. Super. 574, 590 (App. Div. 2016) (quoting Quinn v. Quinn, 225 N.J. 34, 55 (2016)).

That said, "[l]ike any contract, . . . the terms of the agreement must 'be sufficiently definite [so] "that the performance to be rendered by each party can be ascertained with reasonable certainty."'" GMAC Mortg., LLC v. Willoughby, 230 N.J. 172, 185 (2017) (second alteration in original) (quoting Weichert Co. Realtors v. Ryan, 128 N.J. 427, 435 (1992)). "[T]he fact that when read literally, an agreement may seem indefinite does not necessarily require a conclusion that it may not be specifically enforced." Graziano v. Grant, 326 N.J. Super. 328, 339 (App. Div. 1999). "Reasonable certainty of the terms is all that is required" for enforceability. Ibid.

"If the parties agree on essential terms and further manifest an intention to be bound by those terms, they have created an enforceable contract." Id. at 339-40. "[T]he absence of agreement on . . . details" is "immaterial" when "they would not have prevented implementation of the agreement." Brawer, 329 N.J. Super. at 283. Moreover, "when there is a missing term that is essential to implementation of a matrimonial agreement," then "the court may supply the missing term." Quinn, 225 N.J. at 46. Indeed, "it is not necessary for a writing to contain every possible contractual provision to cover every contingency in order to qualify as a completed binding agreement." Berg Agency v. Sleepworld-Willingboro, Inc., 136 N.J. Super. 369, 376 (App. Div. 1975).

Judged by these standards, we agree with the judge that the term sheet constituted an enforceable settlement agreement, signed by the parties and their respective attorneys, evidencing an intent to be bound by its terms. Contrary defendant's assertions, the provisions in the term sheet are sufficiently definite to allow the parties to render performance with reasonable certainty, and the absence of agreement on certain details is immaterial because those details do not prevent implementation of the agreement.

We reject defendant's contention that the judge should have conducted a plenary hearing to determine the validity of the term sheet. Unlike Harrington v. Harrington, 281 N.J. Super. 39, 47 (App. Div. 1995), where the parties disputed "whether there was an oral agreement," or Lehr v. Afflitto, 382 N.J. Super. 376, 383 (App. Div. 2006), where the parties disputed whether they "had a meeting of the minds regarding the settlement terms during mediation," here, there were no disputed material issues of fact as to whether the parties reached an agreement.

Here, the parties had participated in several hours of mediation spanning eight months before they executed the term sheet that was incorporated into the DJOD. While there was discussion by the court and counsel at the divorce hearing that the parties would engage in mediation to resolve the outstanding issues in a global PSA, the term sheet does not contain a mediation clause. We are convinced that grafting such a clause onto the term sheet binds the parties to an agreement they did not make. Levison v. Weintraub, 215 N.J. Super. 273, 276 (App. Div. 1987) ("We have no right 'to rewrite the contract merely because one might conclude that it might well have been functionally desirable to draft it differently.'" (quoting Brick Twp. Mun. Util. Auth. v. Diversified R.B. & T. Constr. Co., 171 N.J. Super. 397, 402 (App. Div. 1979))).
Practice Points and Takeaways from this Opinion:
Ask your attorney questions about the consequences of mediation and know whether the outcome will be binding upon you.

Be clear on your expectations for mediation, as well as your adversary's and the attorneys' expectations.

If you are in litigation, understand the judge's expectations of mediation.

Know the consequences of signing anything at mediation.

Know why and what you are testifying to in court; do not just do what you are told…ask questions.

If you agree on essential terms, recognize that an enforceable contract has been created, even if details have been omitted.

Recognize that a missing term from a term sheet will not create an invalid contract nor negate a binding agreement.

By signing a term sheet, understand that you are agreeing to be bound by its terms, despite the level of detail (or lack thereof contained on the paper).
Do not misunderstand the intent of this article; mediation is a wonderful tool that often settles even the most difficult cases.  Instead, the point is to ensure that you are educated prior to mediation (or any alternate dispute resolution method) and appreciate the potential consequences thereof, which your attorney and the mediator should instill (and repeat) upon you both prior to and during the mediation.
Please also do not misunderstand or feel intimidated by signing a term sheet or other settlement, as the benefit may certainly outweigh the financial and emotional toil of continued litigation, but the balancing of these concepts must be discussed and known to you.  Whether the litigants in the above-mentioned matter simply wanted a better deal than was negotiated is largely irrelevant to the points being made.  We can all second-guess a decision after the fact and even have some remorse, but if you are educated and aware of the potential pros/cons going into mediation and the cost/benefit of finality and settlement versus protracted litigation, you can accept the conclusions.  Remember that no one leaves a settlement "happy."  No one "wins," but if the decisions and outcome are the best that can be anticipated and assured at that time, that has great value to you and your family.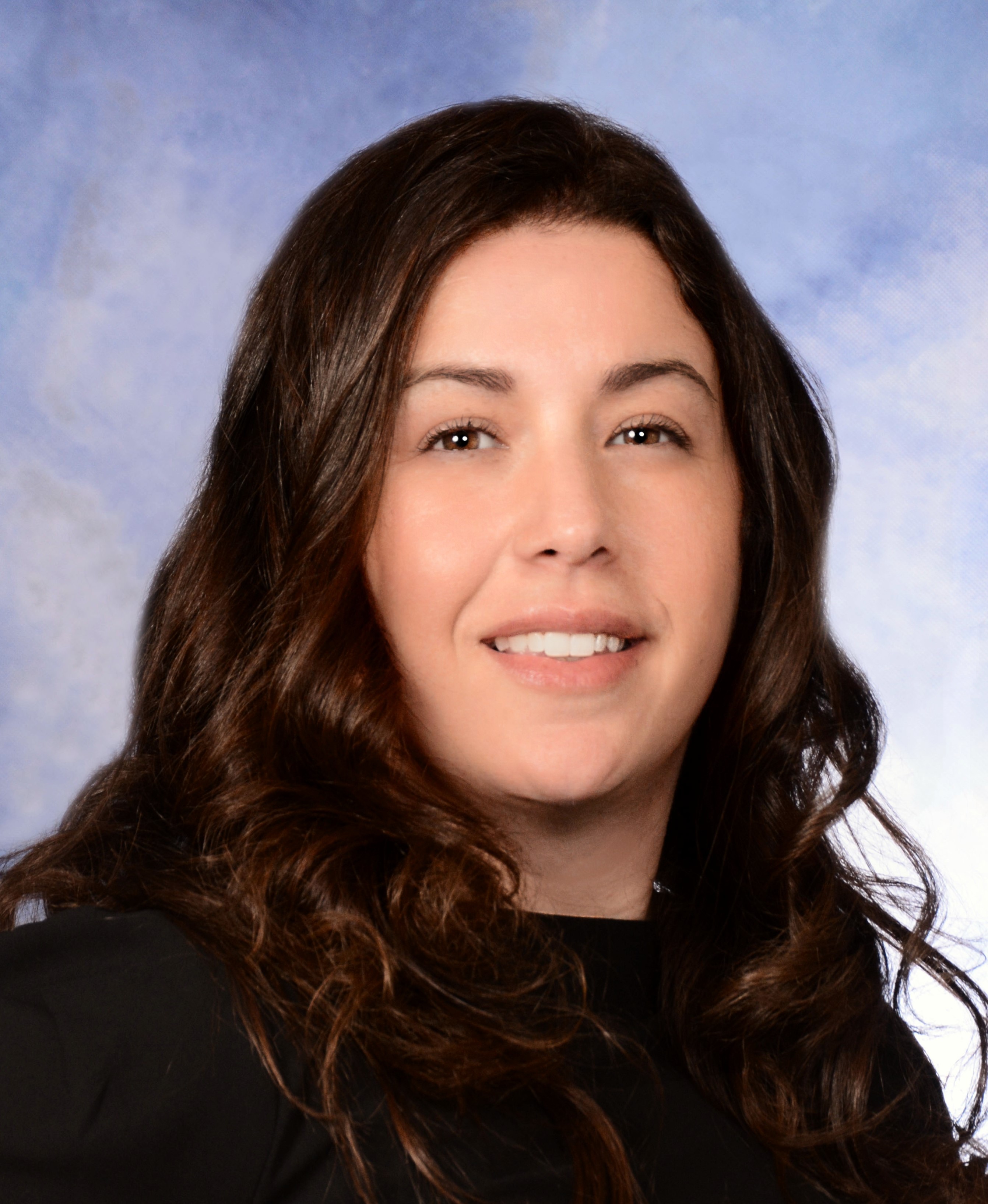 Diana Fredericks, Esq., is a partner with Gebhardt & Kiefer, PC and devotes her practice solely to family law matters.  She is a Certified Matrimonial Law Attorney and was named to the NJ Super Lawyers Rising Stars list in the practice of family law by Thomson Reuters in 2015, 2016, 2017, 2018, 2019 and 2020, and to the New Leaders of the Bar list by the New Jersey Law Journal in 2015.  Contact Ms. Fredericks for a consultation at 908-735-5161 or via email.
If you have a suggestion for a future blog topic, please feel free to submit it via the Contact Us form.