IRS Scam Alert
Oct 6, 2020 | Written by: Daniel S. Makoski, Esq. | Share
Recently, one of my clients received a letter claiming to be from an agency collecting a debt for the IRS. The letter sounded legitimate. It referred to a specific dollar amount the client actually owed, it referred to an actual tax lien that the IRS had already asserted, and it provided a phone number to call if the client wanted to pay the liability.  However, the letter was a scam.  Here is a redacted copy of that "official" letter:  IRS Scam Ltr.pdf.
Scams like this work because they contain a decent amount of truthful information. When you receive a letter like this, it can sound scary, but you should not respond. If you were to call the phone number, they would ask you to make a payment.  Usually they claim you can make a partial payment and the rest of your tax liability will be written off. The IRS doesn't work that way. 
If you receive an actual letter from the IRS, it will have a mailing address and phone number that you can confirm on the IRS's website. The letter will have a brief explanation of why the IRS believes you owe money to the federal government, and it will almost always have an explanation of your right to dispute that amount with the IRS.
If you do receive a letter from someone claiming to be the IRS, or claiming to work for the IRS, the information in the letter may be based on an actual tax liability. You should contact a tax professional to determine what can be done about your tax liability if, in fact, you owe the federal government back-taxes.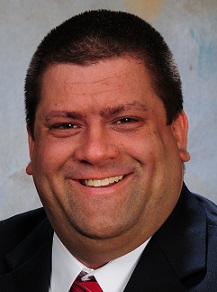 Daniel Makoski, Esq., is an associate with Gebhardt & Kiefer, PC, and practices primarily in the areas of tax planning, tax controversy, transactional business matters, wills, trusts, and estate planning.  He was named to the NJ Super Lawyers Rising Stars list in the practice of Estate Planning & Probate in 2015, 2016 and 2017. Contact Mr. Makoski for a consultation at 908-735-5161 or via email.

If you have a suggestion for a future blog topic, please feel free to submit it via the

 

Contact Us

 

form.